Football is the second most popular sport in India. A survey from https://www.americancasinosites.com/in 2018 revealed that over 45 percent of the country's urban population is interested in the game. Since its launch in 2013, the Indian Super League has grown in leaps and bound. However, there's been minimal progress in the women's game.
The Blue Tigresses have never qualified for the FIFA World Cup. Their best at the Asian games was second nearly 40 years ago. But with Manisha Kalyan, India could buck the trend.
Kalyan is her country's talisman. A short-haired, blonde-tipped livewire, she's only 20, and the team's most exciting player. She has that intangible X-factor — when she's on the ball, you just get the feeling something will happen.
Kalyan recently scored a stunner against Brazil in a four-nation-friendly game in Manus. Although the Indian women's football team lost 1-2, Manisha's goal against the two-time Olympic silver-medallist team was the most significant moment for the Indian fans.
In 2021, she became the first Indian woman to score in a top-flight Asian competition with a strike against FC Bunyodkor of Uzbekistan in the AFC Women's Club Championship.
Despite the frustration of not participating in the AFC Women's Asian Cup 2022, we profile the star of the nation.
Who is Kaylan?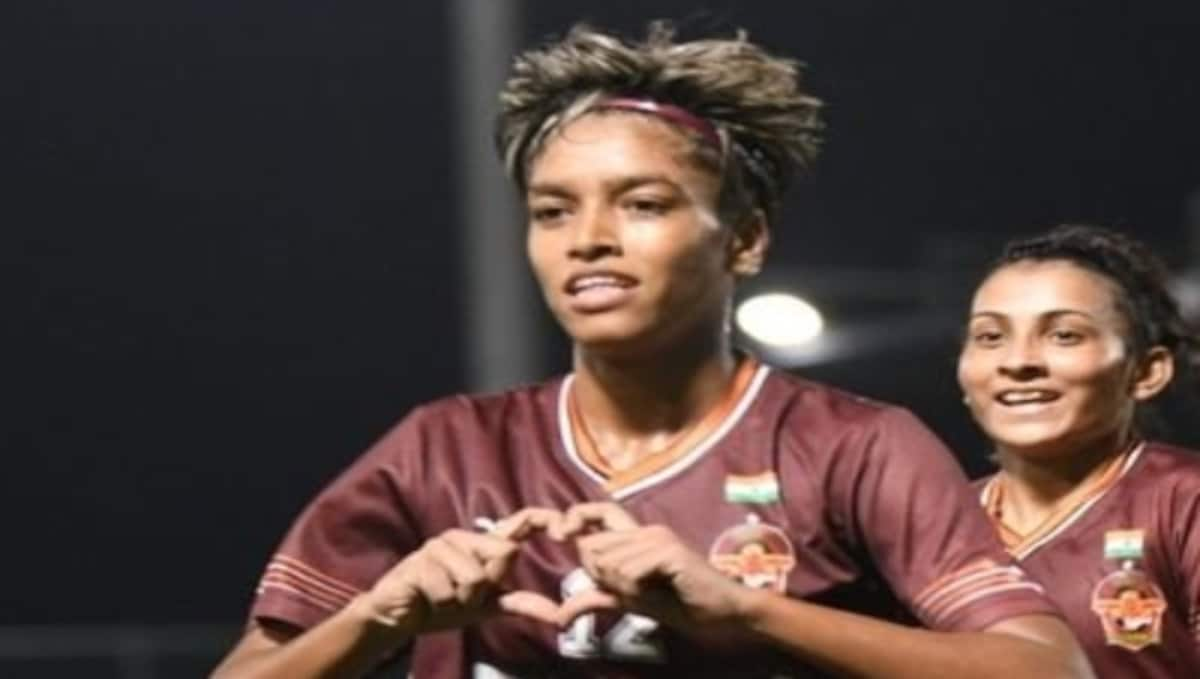 Born in Mugowal in Hoshiarpur, Punjab, Kaylan is an attacker with the Indian women's national team. She started playing football at the age of eight.
"I started playing football only when I was in eighth standard back home in Mugowal. I used to be a 100m and 200m sprinter, but one day my PT teacher got duty as a selector for the district team [Hoshiarpur, Punjab]. He asked me if I was interested, so I gave it a go," she said.
Then she kicked a ball, and there was no looking back. "I fell in love with the game. I told him that no matter what, I just want to play football from now on."
Rise to stardom
Kalyan caught the attention with her sensational hat-trick against Pakistan in the 2019 AFC U19 Women's Championship qualifiers. What made it more memorable is that India went on to demolish their arch-rivals with a fine margin of 18-0 victory, which was predicted ahead by the best online pokies Australia.
Since 2018, the 20-year-old Manisha has plied trade for Gokulam Kerala, for whom she has scored seven goals in as many matches.
What's special about her?
Kalyan is known for her both creativity and her physicality. She is a versatile player who can attack and operate in the wings and even performs as a No 9. According to her, Lionel Messi is her idol.