2004 Athens Olympics silver medallist and the current Minister of State for Information and Broadcasting and having the independent charge for Ministry of Youth Affairs and Sports, Rajyavardhan Singh Rathore recently spoke to the media where he discussed about a separate segment for sports at the ongoing International Film Festival of India held in Goa.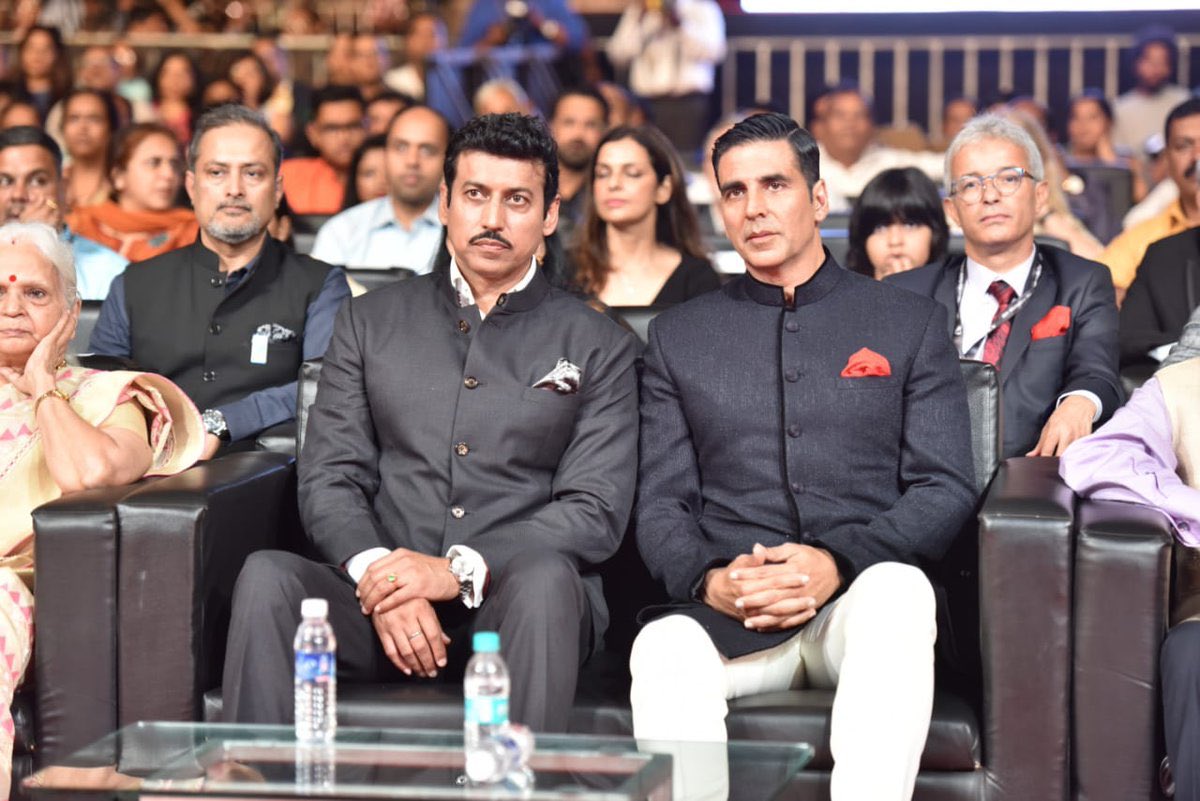 Rajyavardhan stressed that sports are an integral part of the country and a screening of films related to it will be an ideal way to promote the sport. Hollywood earlier had a phase where documentaries and films related to sports took the center-stage. Bollywood is in that phase now.
Our film industry is very important, not just as a medium of showcasing our culture, but as a major source of employment.

We make about 1600 films every year, and showcasing our talents & enhancing opportunities for our film industry is what @IFFIGoa is all about. #IFFI2018 pic.twitter.com/YdDiJ9Fcb7

— Rajyavardhan Rathore (@Ra_THORe) November 20, 2018
Lately, sports have become a major focus area in Indian cinema. A separate segment has been created at #IFFI2018 to showcase various sports films on one stage. It'll also be a platform for national & international filmmakers to discuss marketability & potential of sports films. pic.twitter.com/wRi4lB4nAD

— Rajyavardhan Rathore (@Ra_THORe) November 20, 2018
Biopics related to stars like Milkha Singh, Mary Kom, the Phogat sisters, MS Dhoni have been made in the near past and has been both commercially and critically successful as well. Moreover, biopics of other prominent sportspeople like Bhaichung Bhutia, P Gopichand, Abhinav Bindra, Mithali Raj, and Saina Nehwal are also in the works.
The Sports Minister rounded things off by paying a visit to the Goa's Vedanta football academy. Meanwhile, the 49th edition of the International Film Festival of India commenced today and will finish on 28th November. It will feature 212 movies from 68 different countries.