Virat Kohli is a very aggressive character on the field. He is constantly at the opposition's throats and never hides his emotions on the field. However, some experts are not happy with the way he keeps questioning the umpires and the gestures he makes. One of those experts being David Lloyd.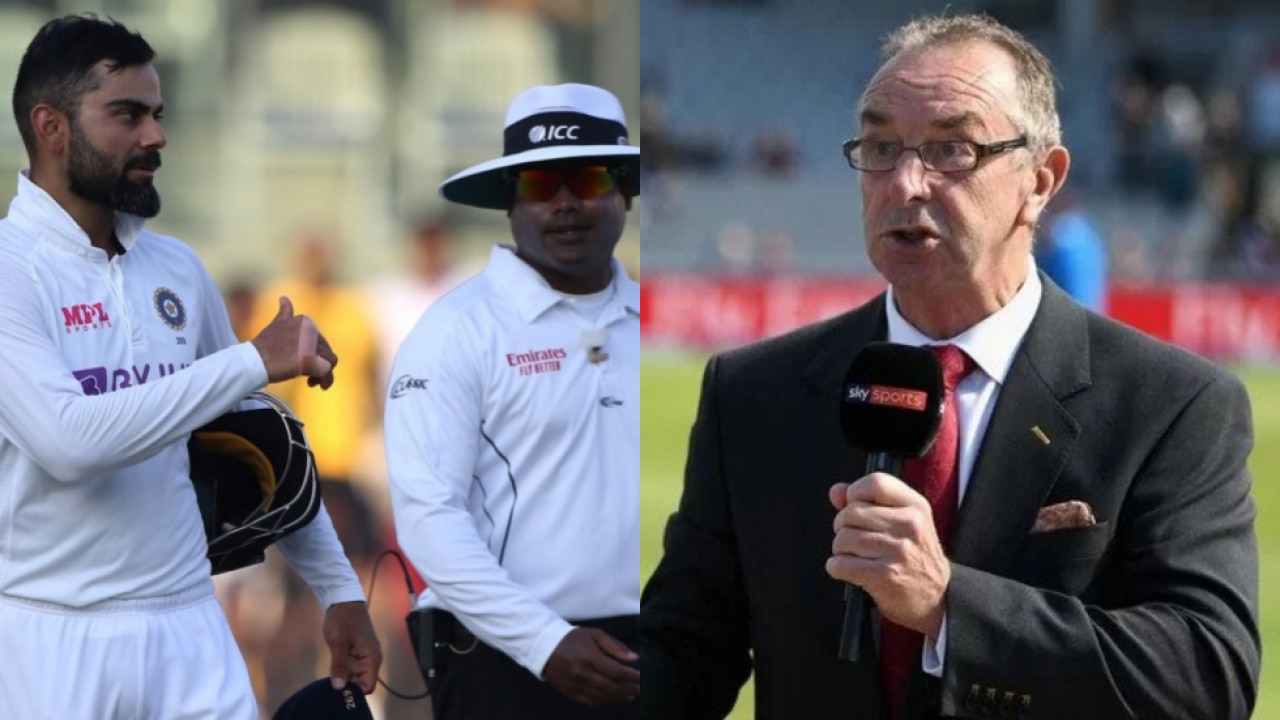 During the first day's play in the third test, David 'Bumble' Lloyd was not happy with Kohli. He said that he is not impressed with the way Kohli keeps questioning the umpires; he is apparently referring to the gestures Kohli made on the opening day's play between India and England at Leeds.
Ishant Sharma bowled a 10 ball over which contained few no balls and a wide. When Umpire Alex Wharf made the call, Kohli looked disappointed standing at first slip. Lloyd remarked that a person of Kohli's stature can't keep doing that and must be penalized.
"Virat Kohli is one of the great players, but I find it so disappointing that he constantly questions umpires' decisions. Ishant Sharma overstepped twice in his first over, then bowled an off-side wide, which was correctly called by Alex Wharf. From the first slip, Kohli was clearly unhappy, and made his feelings known," he wrote in his column.
"At the end of the over, he took it up again. It's just wide! The umpires should have the power to penalize what in my book is dissent," Bumble added.
David Lloyd was previously disappointed with players' influence on umpires
This isn't the first time that Bumble has made his disappointment known through his column. During the first test at Trent Bridge, David Lloyd was upset with the fact that players were the ones deciding when to play and when not to in case of rain.
In his column for Daily Mail, David wrote: "Who is running this game? The umpires or the players? We had a squally shower come over Trent Bridge that clearly wasn't going to last long but India refused to bat."
"Michael Gough was just letting them walk off until Jimmy Anderson intervened and they carried on. It's not his job! The umpires need to be much, much firmer."
Speaking about the match, everything went wrong for India right from the beginning, barring the toss. Once India opted to bat, James Anderson took over. By the end of 40.4 overs, only Rohit Sharma (19) and Ajinkya Rahane (18) made double-digit scores as India suffered a terrible collapse.
Anderson took 3-6 in eight overs, including the prized wicket of India captain Virat Kohli for the seventh time in his career.
Both Sam Curran and Craig Overton took two wickets in two balls after lunch, with Overton finishing with 3-14 in 10.4 overs after being recalled in place of injured fast bowler Mark Wood.
Do you want to play Casino games online? Click here to find a range of online casino brands
Place your bets for the matches here.
If you like reading about MMA, make sure you check out MMAIndia.com
Also, follow India's biggest arm wrestling tournament at ProPanja.com
To bet on sports, click here
ALSO READ: How to Download and Install Melbet App on Your Smartphone