After India lost another ICC Trophy, there has been constant criticism of Virat Kohli. People on social media and some legends are of the view that Virat runs out of luck when it comes to winning a major Trophy as captain. So with the T20 World Cup approaching, they want Rohit Sharma to take over the captaincy. Rohit Sharma has an exceptional record when it comes to winning major titles as captain. He is the most successful captain in the IPL. His sample size as captain in multi-nation tournaments is small but his results are excellent there as well. This means that not only Rohit is an exceptional captain but luck is also on his side. Sometimes, you need luck on your side too if you want to win major trophies.
So let's have a look how both these players have fared in multi-nation events as captains:
Virat Kohli as captain in multi-nation tournaments:
1. Under 19 World Cup 2008 (WON)

The only tournament where Virat Kohli tasted success as captain was the Under 19 World Cup in 2008. The tournament was also critical in establishing Virat Kohli to the World as the next big thing in cricket. In the under 19 World Cup winning campaign, India  were unbeaten in the whole tournament.
2. Asia Cup 2014  (LOST)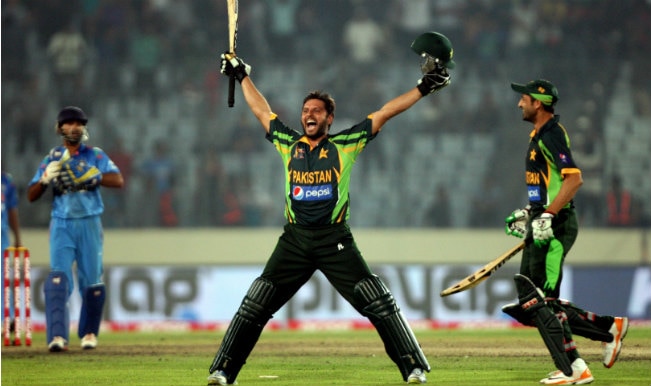 Asia cup 2014 in Bangladesh was Virat's first assignment as captain of India in a multi-nation tournament in international cricket. But India could not make it to the finals of the tournament. India won their matches against Bangladesh and Afghanistan. But losses against Sri Lanka and arch-rivals Pakistan knocked them out of the tournament.
3. ICC Champions Trophy 2017  (LOST)

Virat's first ICC assignment as full time Indian captain was in Champions Trophy 2017 in England. India were the defending champions. In the league stage India lost only to Sri Lanka. India convincingly qualified for the finals after defeating Bangladesh in the Semi-final. But Pakistan beat them on the penultimate day by a huge margin.
4. ICC World Cup 2019   (LOST)

ICC World Cup 2019 was Virat's first major World Cup as captain. India were one of the favorites to win the cup. India also played like champions in the league stage as they finished on top of the table. The only team to defeat India in the group stage was England. But India ran out of luck as New Zealand, who were underdogs for the match, beat them convincingly.
5. ICC World Test Championship 2019-21   (LOST)

India has been a formidable test side for a long time under Kohli. They proved their worth as a team as they managed to qualify for the inaugural World Test Championship final. India won 5 out of their 6 series in the championship. But New Zealand got the better of them in the final. They beat India in another ICC encounter.
Rohit Sharma as captain in multi-nation tournaments:
1. Nidahas Trophy 2018 (WON)

The famous Nidahas Trophy which was a triangular T20 series between India, Sri Lanka and Bangladesh was Rohit's first assignment as captain in a multi-nation tournament. After the successful tour of South Africa, India gave rest to most of their players and sent a second string of players in place of them. As Virat was also resting, Rohit was asked to captain in place of him. In the tournament, India lost only one match against Sri Lanka. Eventually, India went on to win the title in a dramatic finish to the final.
2. Asia Cup 2018  (WON)

Asia cup 2018 was scheduled after the five match test series in England.  Virat Kohli, who played all the games in the tour of England was given rest. Rohit Sharma was announced as captain in place of him. India were looking to defend their Asia Cup title. India convincingly won all their games except a tie encounter with Afghanistan in Super 4. Eventually, India won the final against Bangladesh which was also a last ball thriller.
ALSO READ : Five best IPL bowling performances in a losing cause