The Indian shooting pairs of Elavenil Valarivan, Divyansh Singh Panwar and Anjum Moudgil and Deepak Kumar were unsuccessful in qualifying for the finals. The shooters participating in the 10m air rifle mixed team event crashed out in the first qualifications stage in the Tokyo Olympics here Tuesday.
The mixed events in shooting are making their Olympic debut. 
The top eight teams make the Qualification for the next round. The top four pairs in the second phase qualify for the medal rounds.
In the first qualification round, there are three series of 10 shots for each team member. While in the second, members of the top eight pairs of the first round shoot two series of 10 shots.
The team with the higher combined score of single shots fired by each team member on command gets two points. One point is awarded in case of a tie.
The first team to reach 16 points with a difference of two, wins.
Favorites for the event, World No.1 and No.6 shooters Elavenil Valarivan & Divyansh Singh Panwar fail to qualify.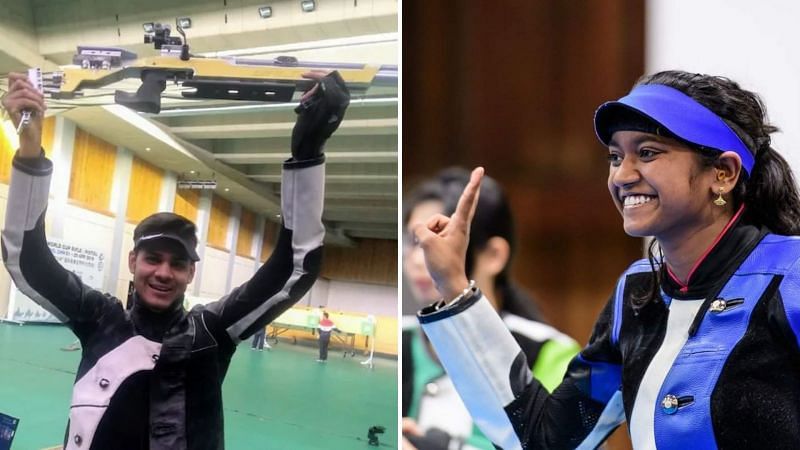 It wasn't an ideal start for the favorites  Elavenil and Divyansh. While Anjum and Deepak found themselves at the bottom of the pile.
World No. 1 women's rifle shooter Elavenil Valarivan and men's world No. 6 Divyansh Singh Panwar combined to score 626.5 in their 60 shots. The cut-off was 627.9.
The two totalled 208.6 to end up in the middle of the points table after the first series. They could not better their score in series 2, totalling 208.1. Even a better score of 209.8 in the third series was not enough to reach the top eight.
Meanwhile, women's world No. 9 Anjum Moudgil and men's No. 10 Deepak Kumar stumbled in the first series with a 206.4. This kept them in the bottom half of the table.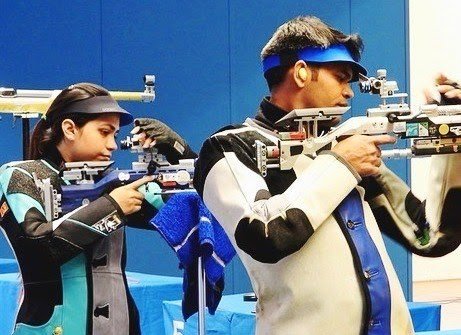 Anjum-Deepak shot a much better 210.3 in the second series to move up but a 207.1 in the last meant they could only finish with 623.8 points.
The shooters from the mixed team from China secured the top rank with 633.2. The second and third place went to Poland (630.8) and Korea (630.5), respectively.
Two pairs of shooters from the ROC and the USA each and one from Hungary completed the top eight. Hence, advancing to qualification 2.
Do you want to play Casino games online? Click here to find a range of online casino brands
Place your bets for the matches here.
If you like reading about MMA, make sure you check out MMAIndia.com
Also, follow India's biggest arm wrestling tournament at ProPanja.com
To bet on sports, click here