Satish Kumar, the first super heavyweight (+91 kg) boxer at the Olympics has just made it into the quarterfinals at the Tokyo Olympics after a brilliant showdown against Ricardo Brown of Jamaica in the Round of 16 on Thursday.
The fight started off with both pugilists trading early blows, before Ricardo made progress with his jabs, but Satish and his steadfast defending strategies kept his own ground. He did attempt to make connections with his right hand as well, and ended the round with 10;s from all judges.
The second round saw Ricardo starting off with a strong punch and evading it got Satish on the ropes. However, the Jamaican was warned by the referee to close his gloves while striking. Towards the end of the second round, the Indian started to bleed from his forehead and was given medical treatment as the round ended with four of five judges in favour of Satish.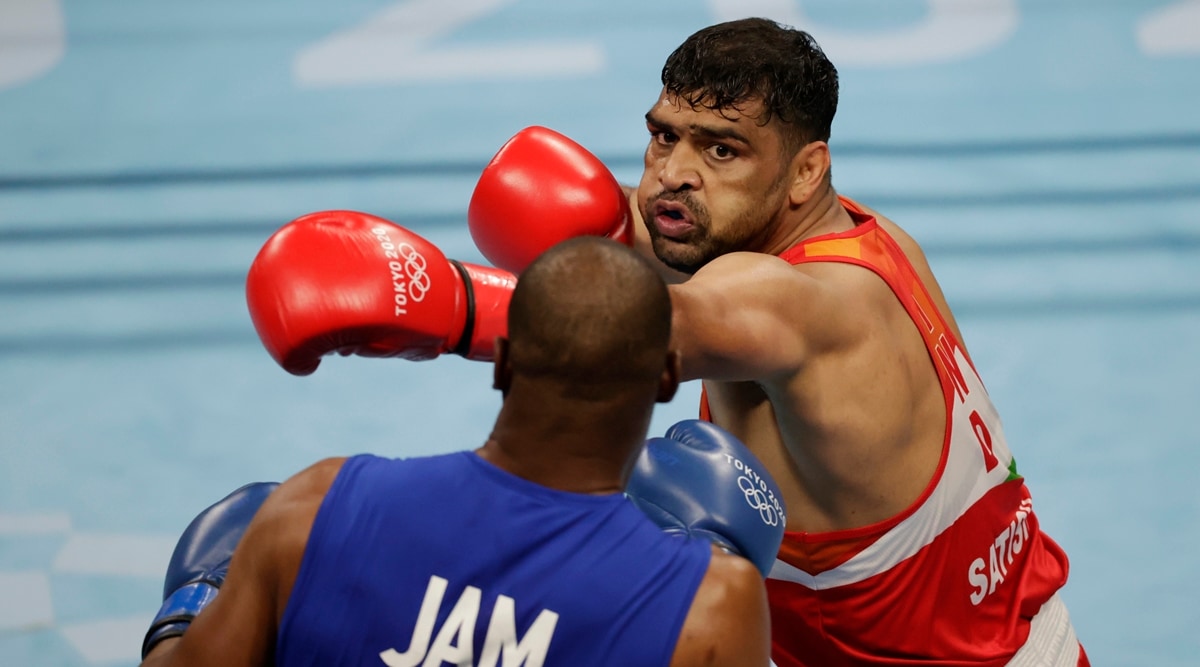 The two time Asian Championships bronze-medallist changed his strategy going into the third, evading early strikes from Ricardo who seemingly aimed for a knockout but due to the smart play from Satish, missed his chances. Again, Satish earned four 10s with one judge in favour of the Jamaica.
With a 4-1 scoreline, Satish has now entered the super heavyweight quarterfinals and will face Bakhodir Jalolov of Uzbekistan on 1st August, and a win will earn the Indian pugilist a medal finish at the Tokyo Olympics.
Do you want to play Casino games online? Click here to find a range of online casino brands
Place your bets for the matches here.
If you like reading about MMA, make sure you check out MMAIndia.com
Also, follow India's biggest arm wrestling tournament at ProPanja.com
To bet on sports, click here