Indian cricket team has been playing some extraordinary cricket lately. Whether it is at home or away from home, the Indian cricketers are challenging the opposition team irrespective of the venue. During this Golden phase of Indian cricket, the legendary batsman, Sunil Gavaskar has hailed the current team as the best ever.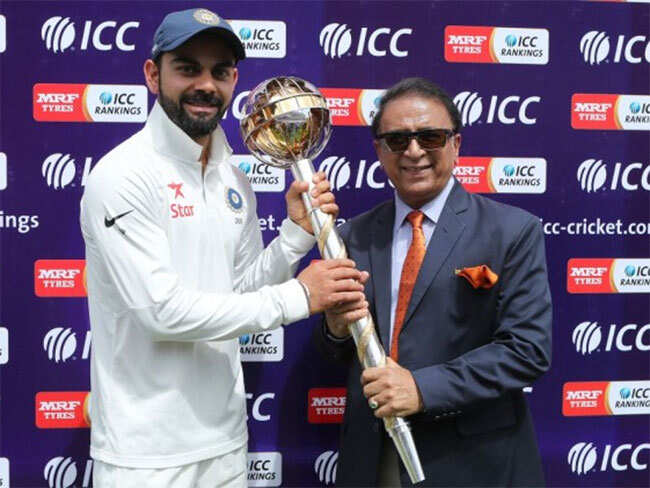 Under the leadership of Virat Kohli, the team has won white ball series in Australia, England, New Zealand, South Africa and West Indies. There haven't been many instances in Indian cricket's history where the team has consistently won series away from home.
The bench strength of the current Indian team is second to none. India is capable of fielding two or three world class teams which can challenge any opposition. Indian team has incredible depth in all aspects, whether it's batsmen, spinners or fast bowlers. Undoubtedly, India's depth in fast bowling was the icing on the cake as they were not known as a fast bowler producing country.
One of the greatest achievements of this current Indian team was winning two consecutive Test series down under. In 2018-19, India beat Australia in a Test series for the first time Down Under in 71 years. They went on to repeat the feat in the 2020-21 season too. What was more special was the fact that in 2020-21 they defeated the mighty Aussies with a depleted side.
Current team is probably the best ever in the history of Indian cricket: Sunil Gavaskar
In an interview with 'The Quint', the former Indian captain Sunil Gavaskar was asked about the current Indian team. The little master hailed the team as the best ever. He highlighted their recent achievements and the fact that they have a lot of game changers in their team.
"This current team is probably the best ever in the history of Indian cricket. Only the teams from 1983 to 1986 had a similar kind of depth and balance. This team though is better because they have beaten Australia in their own conditions recently. They have more game-changers with both bat and ball. If the sun is out, they should win the series easily and, if there are some overcast days, then too they should win but may lose the odd Test," Gavaskar added.
Indian team is currently touring England for a five-match test series. Indian team's record in England is awful. They have lost their last three tours by big margins. Hence, the proclaimed best team in the world would like to prove themselves in these challenging conditions in order to cement the fact that they really are a superior team.