Veteran Indian cricketer Dinesh Karthik has taken up a new role as a broadcaster since the beginning of the English summer in June 2021. The wicketkeeper-batsman has been receiving a positive response from the cricketing community for his lively and fresh approach to the job. But what will cheer him the most is the appreciation from Indian Head coach, Ravi Shastri.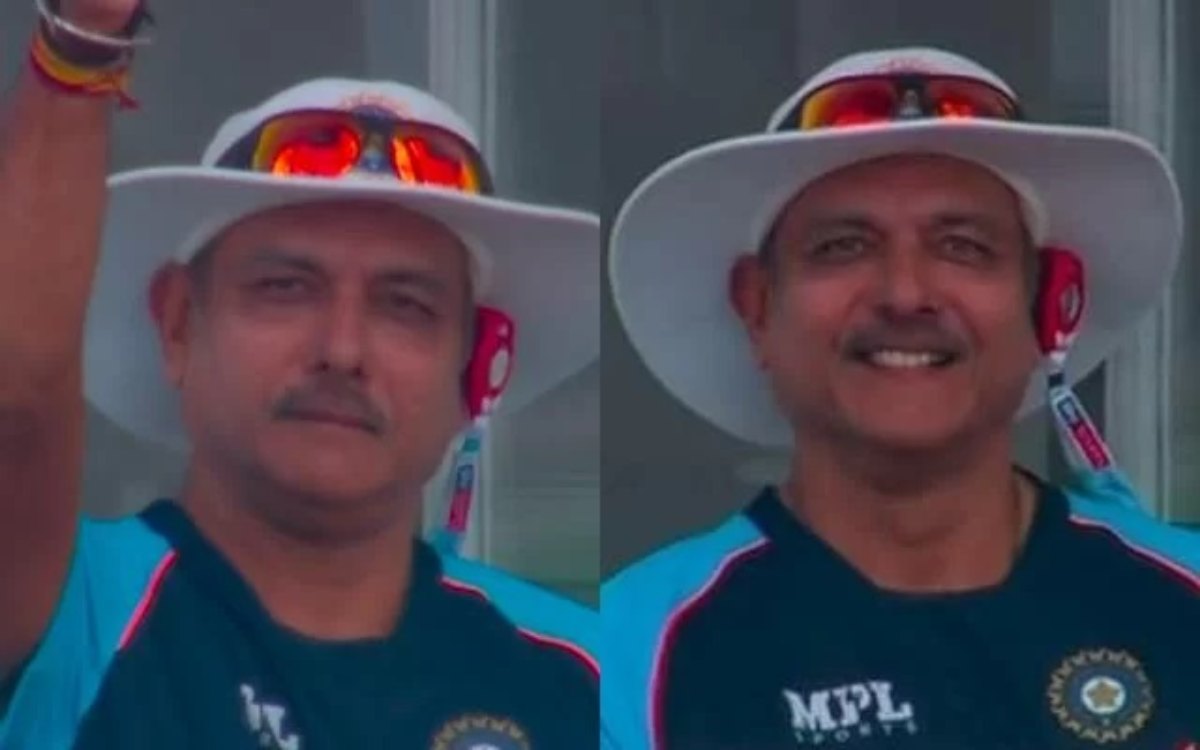 Shastri himself is widely known for his commentary skills. His voice has covered some of India's famous victories. These victories include India's win at the T20 World Cup 2007 and 2011 World Cup 2011. Now he has given his mark of approval to Dinesh Karthik for his stint with the mic in his own style.
The entire incident came into the limelight when Shastri heard commentator David Lloyd praising Karthik for his new job. Shastri was listening to the Sky commentary on his earpiece. He reacted to it by making a thumbs-up gesture as a mark of approval.
This response from Shastri would definitely have been a moment to remember for Karthik. He is new to this job and seems to be enjoying this challenging task.
Even the former Pakistan captain Salman Butt was seen praising DK on his YouTube channel. The left hand batter said that Dinesh's voice was refreshing and his take on the game is very fascinating.
Replying to journalist Bharat Sundaresan's tweet, Karthik agreed that this certainly is the ultimate vote of confidence for him. He wrote: "Most definitely Bharat"
Most definitely Bharat ❤️🙂 https://t.co/LkNLHQmCXs

— DK (@DineshKarthik) August 4, 2021
Dinesh Karthik has been enjoying his stint as a commentator
So far, Dinesh has commentated in various series in a short time. These include England vs New Zealand, WTC Final, England vs Sri Lanka, England vs Pakistan, and The Hundred. Now he continues his job in the much-awaited marque series of India and England.
Earlier, Karthik shared a picture with Sky Sports' commentary panel for the Test series between England and India. He put the picture on his Instagram story which features some of the greats when it comes to commentary. Michael Holding, Mike Atherton, Ian Ward, David Lloyd, and Mel Jones were some of them. Karthik also put a small caption wherein he wrote: "That's the comm box at Sky for the first Test."
Karthik wants to break the stereotype in India that you can take up the duty of a broadcaster only when you retire.
Do you want to play Casino games online? Click here to find a range of online casino brands
Place your bets for the matches here.
If you like reading about MMA, make sure you check out MMAIndia.com
Also, follow India's biggest arm wrestling tournament at ProPanja.com
To bet on sports, click here
ALSO READ: Brilliant gesture from Virat Kohli as he gifts his spikes to young fans at Trent Bridge