Former Pakistan captain and World Cup winner Ramiz Raja has criticized Pakistan for giving a 'Rubbish Performance'. On Thursday, England beat Pakistan by 9 wickets in the 1st ODI in Cardiff. This loss was even more disappointing due the fact that this was England's second string eleven.
Three days ago, England were severely hit by a tragic news that 7 members of their squad were Covid positive. Hence, the ECB had to announce a completely new squad. Ben Stokes was recalled to captain the side. Rest of the players were picked out of their county games. So this side had only two days to mentally prepare for an international series.
While showing his displeasure towards Pakistan team's performance on his YouTube channel 'Ramiz Speaks', he said "This England team did not have players until two days ago. They had to call their captain from New Zealand and the rest of their players from county games. In such a dispersed environment it was given that Pakistan will win easily. "
"But that wasn't the case. Against all odds we give such performances which shocks everyone. It was an ordinary day for Pakistan. According to me, this was a rubbish performance. "
It looks like they are batting in England for the first time : Ramiz Raja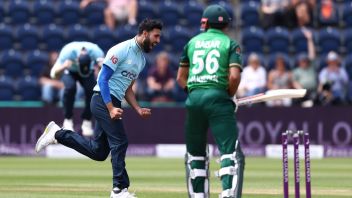 While addressing the batting issues, Ramiz highlighted that Pakistan were not playing with the right technique. According to him, the pitch had no such demons. A good side could have easily scored 400 on this wicket.
"It will be tough facing the new ball in England. You can lose 1-2 wickets early on. But the top order giving away 4 wickets in the Powerplay due to their technical faults is not right. "
"All the players including Imam, Babar Azam, Rizwan and Saud Shakeel were playing from the crease. In England you either play on the front foot or the back foot. There is this famous saying that when you are playing in English conditions 'See the ball early and play the ball late' so that batsmen do not commit early towards the swinging ball. But all these batsmen got out while playing in their crease. It looks like they are playing in England for the first time, " he added.
England have shown that their bench strength is at par with the Indian bench strength. Now Pakistan and England will face each other in the 2nd ODI in Lords on Saturday. It is to be seen whether Pakistan can make a comeback after this devastating loss.
ALSO READ : ENG vs IND: Aakash Chopra puzzled with KL Rahul's portrayal as a middle order batsman by Team India