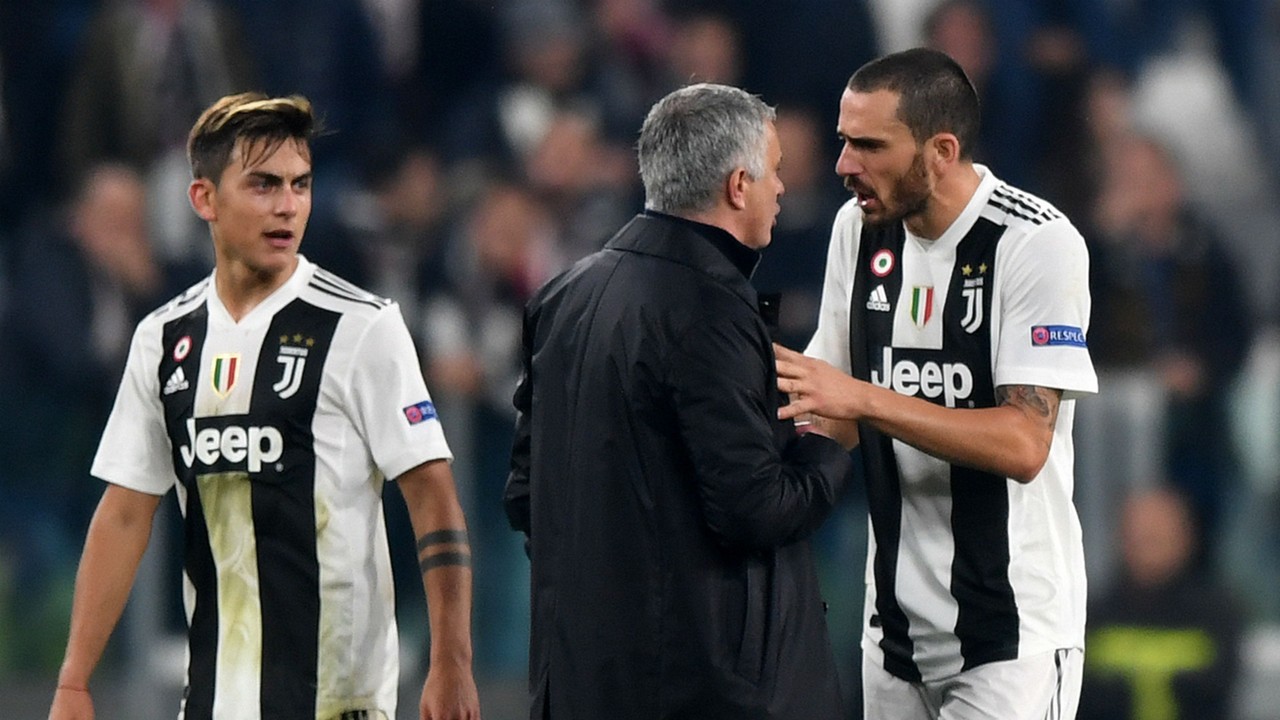 Paulo Dybala revealed what he said to Jose Mourinho after confronting the Manchester United gaffer as he taunted the Juventus fans on Wednesday night.
The Portuguese coach cupped his hand to his ear at full-time following United's stunning come-from-behind 2-1 victory away to Juve, having claimed he was the subject of abuse throughout the match.
United went 1 down on the night courtesy of a stunning Cristiano Ronaldo goal but came back late in the match as Juan Mata put away a breath-taking free-kick and an own goal from Alex Sandro to secure 3 points.
When Mourinho provoked the home fans, he was quickly confronted by the likes of Dybala and Leonardo Bonucci, and the Argentine felt he could have shown more tact. 'I just told him that there was no need to make that gesture,' Dybala told Sky Sport Italia.
'There was no need to create more tension than there already was, sometimes you get insulted and it's bad, but to create more tension than there already is… 'I told him there was no need, I didn't insult him. I just told him that and left.'
Speaking about the gesture, Mourinho said: 'I was insulted for 90 minutes. I do my work and nothing more. At the end I didn't insult anyone, I just did the gesture that I wanted to hear them more. 'I wouldn't do it again. But I came here as a professional that does his work and people insulted my family, this is why I reacted this way. I don't want to think about it.'