The 23-year-old youngster Rishabh Pant has already accomplished feats which some batsmen have not in their entire lifetime. Since his international debut, the dynamic youngster has always been in the limelight. Now, former India wicketkeeper Parthiv Patel has also lavished praise on Rishabh Pant, calling him the future of Indian cricket.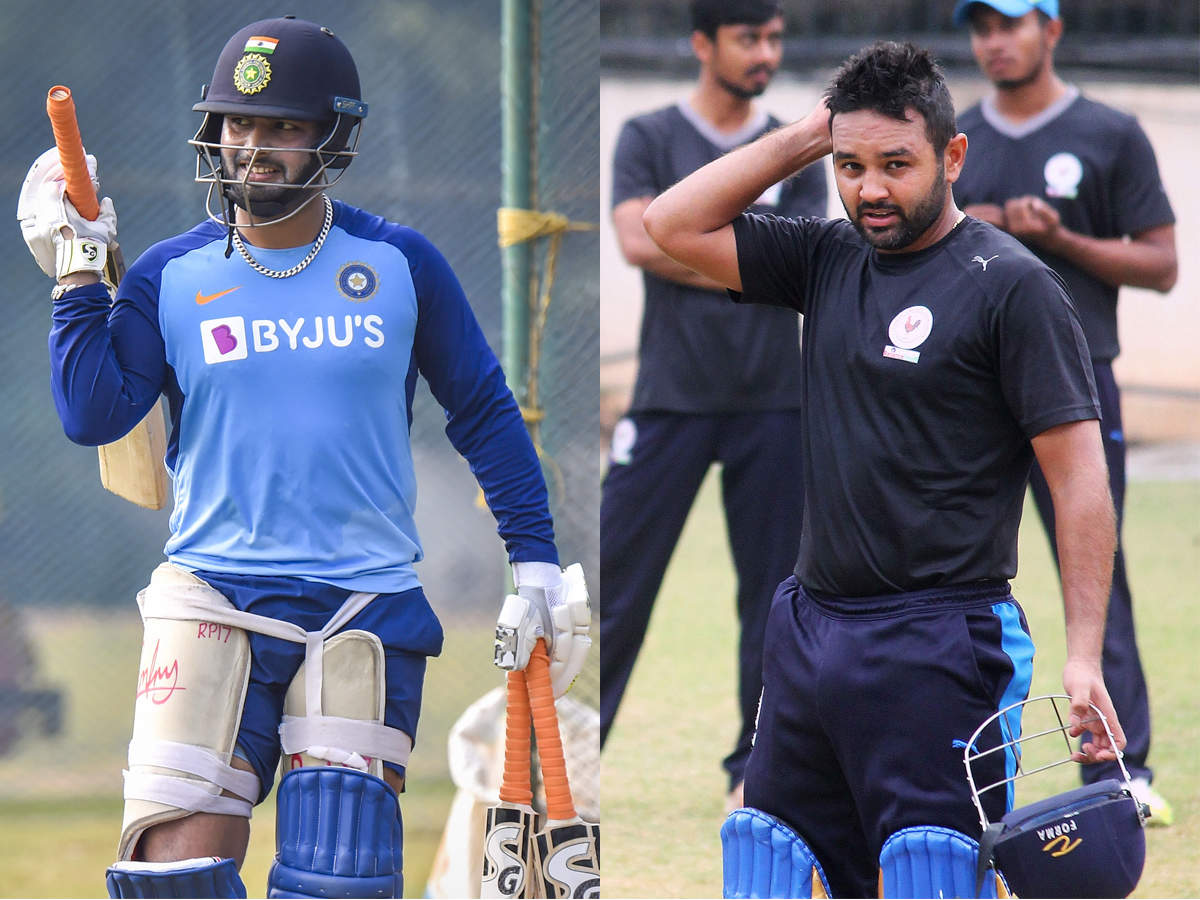 Rishabh Pant has been unbelievably consistent in the longest format of the game. He averages 44 in Test cricket and is currently No.7 in the ICC Test rankings, becoming the first Indian-wicketkeeper to feature in top 10. He has been giving performances both home and overseas.
 As we have seen in the IPL, he can be destructive in shorter formats too. He has not performed to his potential in the shorter formats when it comes to International cricket. But with the kind of talent he possesses, it wouldn't be long before he peaks in that too.
In the 2019-20 season, team management lost confidence in Pant due to his poor form and recklessness. He also gained a lot of weight during the lockdown and had a poor IPL 2020. But the latter put on the hard yards in his fitness. He improved his glove work as well. Hence, because of his contribution, India were able to secure a historic win down under early this year. He also gave consistent performances against England at home in all three formats.
He is playing match-winning knocks in Test cricket which is something that defines a cricketer: Parthiv Patel on Rishabh Pant
While speaking on 'The Curtly and Karishma Show', the former Indian keeper told how the youngster was keen to improve his wicket keeping skills.
"Rishabh Pant is the future of Indian cricket. He is fearless. What I really like about him. When I was a standby wicketkeeper on a tour in 2018 and he was the first-choice keeper, his attitude and will to improve his wicket keeping all the time. He worked really hard on his wicketkeeping. He kept brilliantly on the turning wickets in the India-England home series," Parthiv said.
Parthiv further stated that by playing such match-turning knocks, the youngster has already proved that his mettle. His consistency with the bat and improved glovework have made him the first-choice wicketkeeper of the team. Parthiv also believes the same who observed him closely during the 2018-19 Test series Down Under.
"He is taking more responsibility while batting. He is playing match-winning knocks in Test cricket. That is something that defines a cricketer," Parthiv Patel signed off.
Pant is on his second tour of England and will be gearing up to face the hosts in a 5-match Test series starting from August 4. Pant has returned to the squad after recovering from Covid-19.