When someone thinks of the NBA Hall of Famers, they would absolutely think of the likes of the legends from the past like Michael Jordan, Magic Johnson, Larry Bird, to the recent icons of the game like the late Kobe Bryant, LeBron James, Stephen Curry and can even think of Giannis Antetokounmpo, Nikola Jokic or James Harden.
However, in this year's Hall of Fame induction, the strangest thing happened, as someone who is not part of the NBA fraternity, has been bestowed with the award. Furthermore, he is not even a basketball player or even a sportsperson as a matter of fact.
Let us be introduced to Nav Bhatia, a former car salesman who is living in Canada, has been inducted into the league's Hall of Fame, and will have his name memorialized beside the greatests to ever grace the game.
How did Nav Bhatia become an NBA Hall of Famer?
To start Nav Bhatia's incredible journey to the Hall of Fame status, we have to go back to 1984. With the country reeking in political tension, Bhatia boarded a plane from India with the destination- Canada.
Unfortunately, despite having a degree in mechanical engineering, finding a job in the new country became a task impossible for Bhatia, only because of him being a Sikh and his turban and long beard were causing him trouble in getting hired.
However, he finally landed a job as a car salesman, and with tremendous dedication, Bhatia became not only the best in his job in Canada but also set a new record in selling cars- 127 in just 90 days. He was soon promoted as a GM and after a decade, he was a self-made millionaire with the ownership of two car dealerships in Toronto.
That's when Bhatia turned his attention to the NBA and sold his heart to the Raptors, who were named the 28th franchise in the league in their 1995 expansion. After buying season tickets, Bhatia would be present for every single Rockets match, without missing a single of them and his energy in the arena soon made him a favourite among the team's fanbase.
Superfan: Nav Bhatia became a household name in the Toronto Raptors community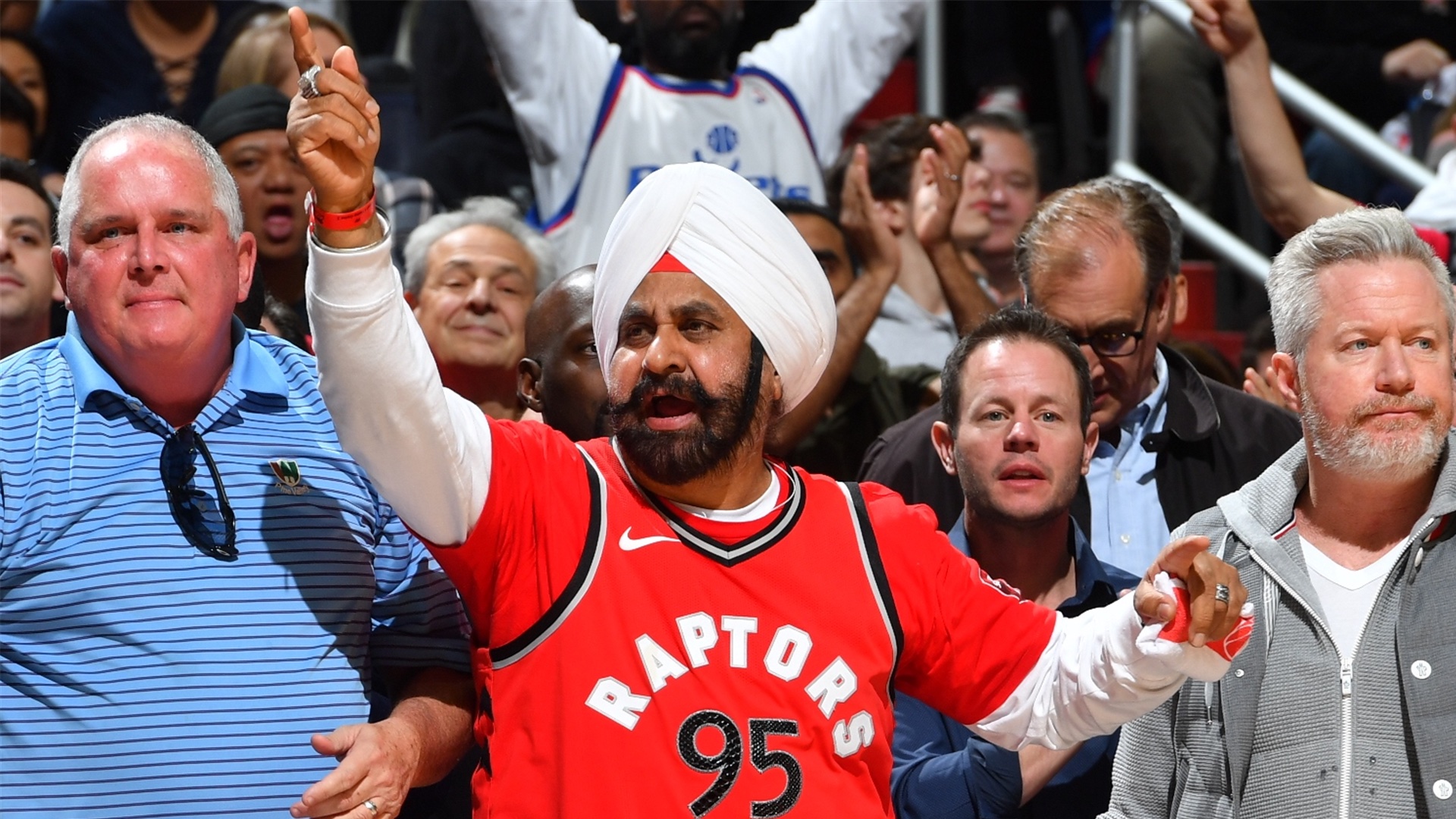 After a couple of seasons, Bhatia garnered appreciation from none other than Raptors General Manager Isiah Thomas, who even bestowed him with a title of "superfan" after calling him to center court during halftime of a game.
Even after 25 years as a Raptors fans and currently 69 years of age, Bhatia still brings the same energy in the arena and his dedication to the team has returned him generously- he is the only NBA fan ever to receive a championship ring after the Raptors won the title in 2018. The same year, Bhatia was named a recipient of the Royal Bank of Canada (RBC) Top 25 Canadian Immigrants Award.
However, being a dedicated supporter is not the only feat Bhatia should be proud of. Every year, he spends $300k to send thousands of kids to Raptors games and even makes people from different races, religions, and economic classes, such as black, white, brown, rich, poor, Christian, Muslim- sit together to create a sense of harmony.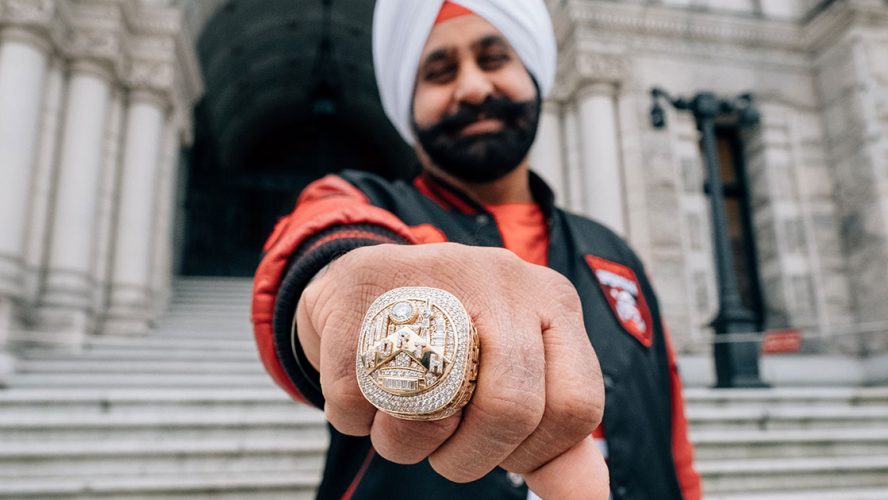 And now, Bhatia becomes the first fan in the history of the NBA ever to become a Hall of Fame inductee this year, as he was inducted alongside Kobe, Tim Duncan, Kevin Garnett last week.
Despite such an astonishing achievement, the man's reaction is as humble as it can get, as Bhatia thanked and credited his mother behind the honour.
"I made a promise as a kid to my mom I would never remove my turban," said Bhatia after being inducted, "today it is in the Hall of Fame. Embrace what makes you different. It is your superpower. This is the crown I wear each day. Thank you, mom."
The example of Nav Bhatia is rare yet remarkable, and the level of struggle that he endured from being an immigrant in Canada to becoming an NBA Hall of Famer fan is one inspirational story.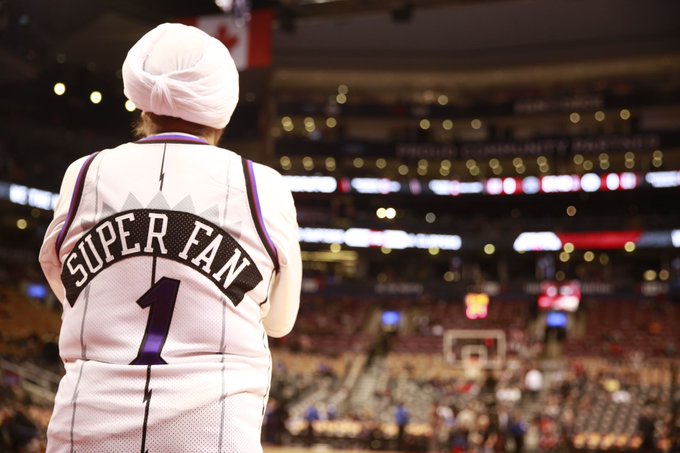 Do you want to play Casino games online? Click here to find a range of online casino brands
Place your bets for the matches here.
If you like reading about MMA, make sure you check out MMAIndia.com
Also, follow India's biggest arm wrestling tournament at ProPanja.com
To bet on sports, click here
Also Read: