Virat Kohli is one of the most successful Indian captains across all formats. He has changed the mindset of Indian players and instilled a fearless approach. Virat has set high standards and is leading from the front with an example. But West Indies legend, Michael Holding has a piece of advice for Virat. 
The bowling great has said that the Indian skipper should tone down a bit. His aggression is always visible on the field. Holding believes that the 32-year-old often gets carried away with his on-field intensity.
Michael Holding compares Virat with Sir Viv Richards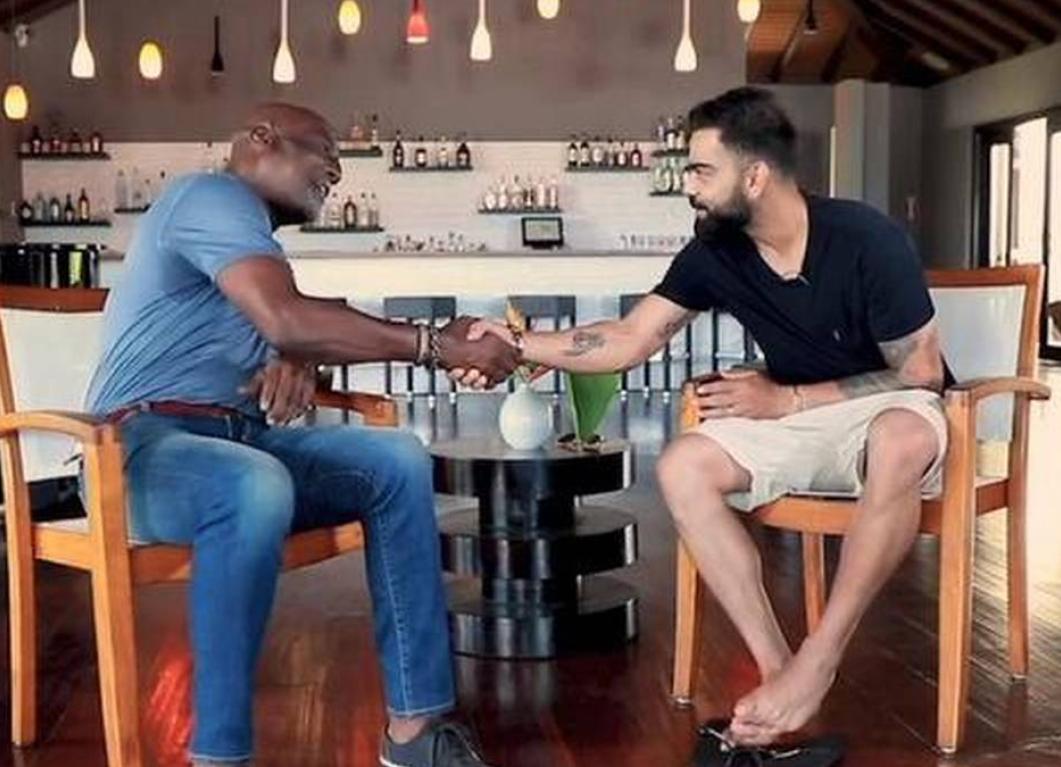 While speaking with the Indian Express, Holding made a comparison between Virat and former batting legend Sir Viv Richards. He said, "Virat Kohli is someone who wears his heart on his sleeve. He's someone who will let you know exactly how he feels. I think he gets a bit carried away at times, but that is Virat Kohli, that is the man. He's similar to Viv (Richards) in that regard."
"Viv, sometimes on the field, was over-expressive. But those are the personalities of those two gentlemen. They can tone down a little bit as well, but then, if you are a Mustang, it's hard to tell a Mustang to trot. He's going to gallop," he added.
Holding further added that Kohli needs to relax a little bit. This will allow his teammates to express themselves freely.
"As far as his captaincy, I've only seen India when they were touring England and I saw them in South Africa. The only thing I'd say about Virat is that he tone down a bit so his team can relax because a lot of them, I think, are on tenterhook," Holding said
READ : Graeme Swann ridicules the idea of removing Virat Kohli as captain 
Kohli has been facing a lot of criticism on social media after India lost another ICC trophy under his captaincy. Since leading the Under 19 side to World Cup victory in 2008, Kohli has not won any major trophy as captain. Although his records in bilateral series are excellent, he runs out of luck in major tournaments. His form is also a matter of concern, especially in test cricket.
However, several experts like Graeme Swann and Aakash Chopra believe that he should continue leading the side. India will now gear up to face hosts England in a 5-match Test series which begins from August 4 in Nottingham.
Do you want to play Casino games online? Click here to find a range of online casino brands
Place your bets for the matches here.
If you like reading about MMA, make sure you check out MMAIndia.com
Also, follow India's biggest arm wrestling tournament at ProPanja.com
To bet on sports, click here