In what can be called as one of the worst or best celebrations in football history, a passionate Leeds United fan broke his ankle while celebrating Leeds' winning goal in a Championship match, posted to social media about it and refused to leave the stadium until after the game was over.
Avid Leeds United fan Matt Richardson ended up breaking his ankle while celebrating Jack Harrison's 65th minute goal in a nail-biting 1-0 win over Sheffield Wednesday. Even more shocking is the fact that the 18-year old suffered for about half an hour until the game was over, before leaving the stadium for the hospital.
He said:
"I jumped up, ran down the steps, I missed my step and fell over," Richardson said.
"Next thing I know, I look at my ankle and it's like falling off."
"I looked down and I thought: 'I probably need to go hospital' but my main priority was to carry on watching the game."
Richardson himself tweeted a photo of his ankle. (VIEWER DISCRETION ADVISED)
This is what supporting Leeds United does to me, Harrison scored, end up braking my ankle celebrating, now sat in hospital awaiting operation, but idc we won 💙💛 #MOT #LUFC pic.twitter.com/RIs6vhFGS9

— Matt Richardson (@squidgerone) April 13, 2019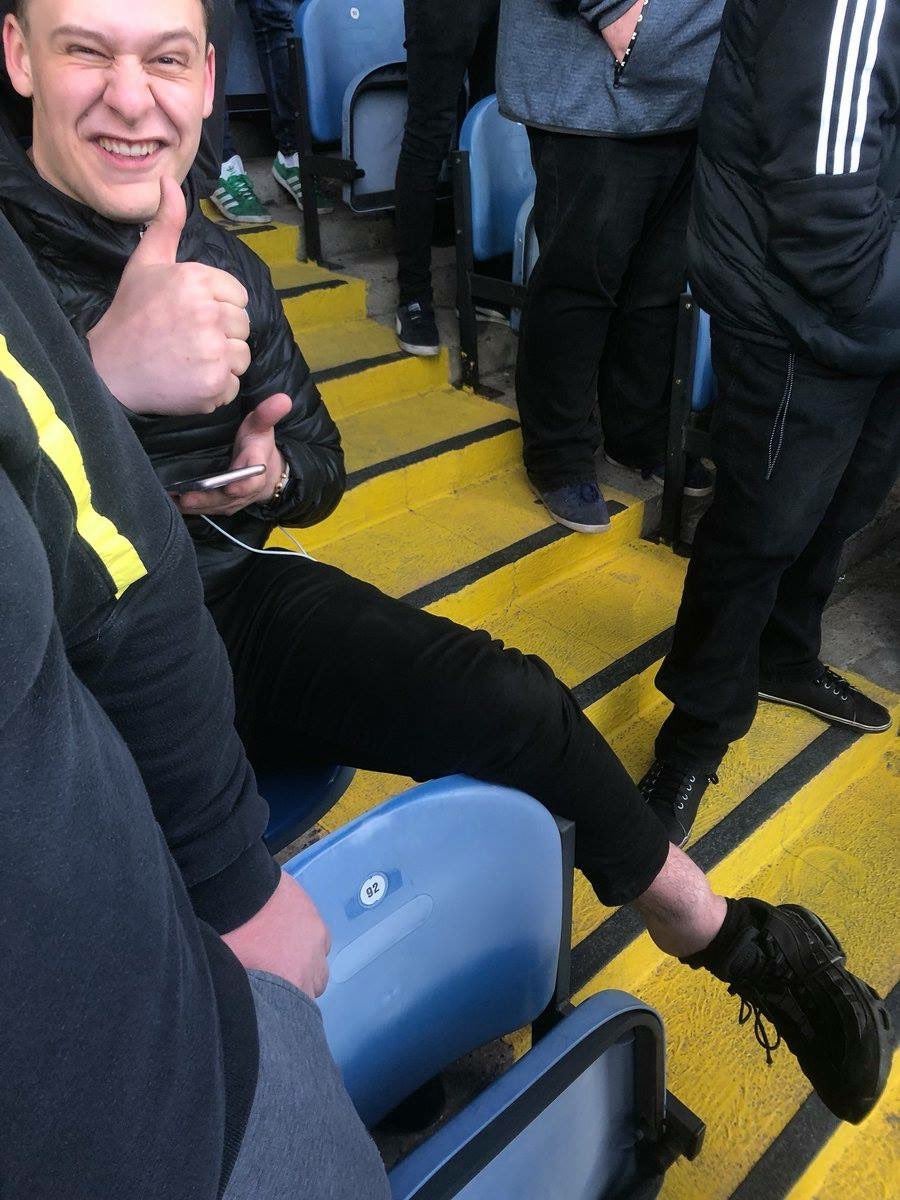 Leeds' win puts them in the second place in the Championship, 3 points clear of third, and puts them in a better place for a Premier League promotion awarded to the first two positioned clubs.
Richardson added:
"I was more interested in the fact Leeds are going to the Premier League!"
Though Richardson was adamant not to leave until after the game, the on-alert paramedic staff lugged him away to the hospital later.
Read also:-