Real Kashmir FC lost 0-1 to Mohun Bagan AC at the TRC Turf Stadium in Srinagar in their fourth encounter of the Hero I-League. With this loss, the first club from Jammu and Kashmir to make it to the I-League, remain on the seventh position with four points from as many matches. The Mariners, on the other hand, gallop to the second position, only five points behind league leaders Chennai City FC.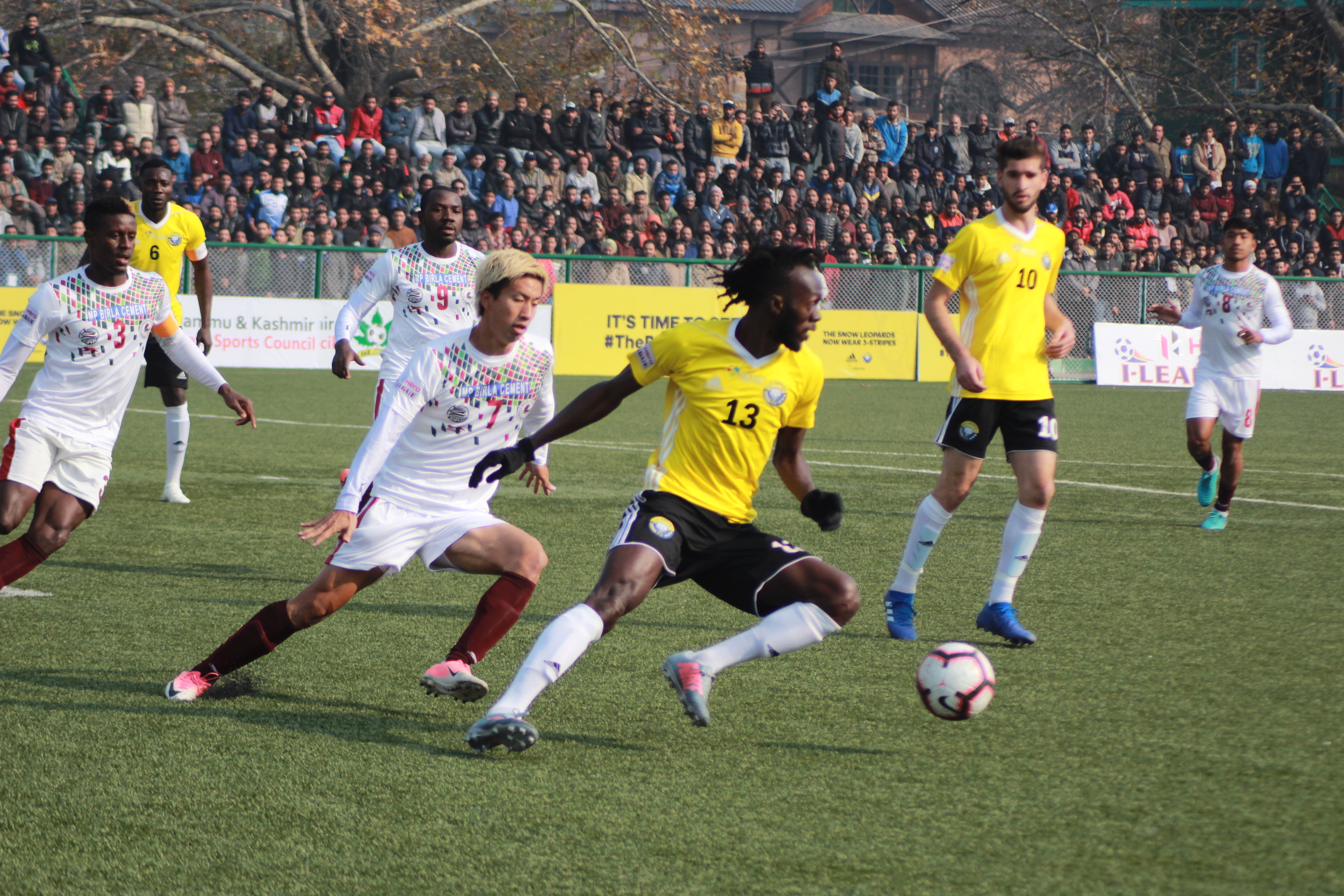 Real Kashmir started the game on a positive note with center-back Mason Robertson's long balls finding Gnohere Krizo. However, the Ivorian's selfish antics prevailed and Mohun Bagan fizzled out the attack.
The Mariners, instead of taking the direct approach, played through the ranks with Yuta Kinowaki donning the role of the playmaker. Arijit Bagui and Abhishek Ambekar assisted him in the wings and attacked the home side on the counter.
The plan bore fruits at the 70th minute when Henry Kisseka went past Mason Robertson to deliver a pin-point cross to Aser Dipanda Dicka. The Cameroonian made no mistake in breaking the deadlock as he slotted the ball past Bilal Khan from point blank range.
Coach David Robertson brought in Nadong Bhutia and Farhan Ganie in place of Khalid Qayoom and Dharmaraj Ravanan to push more men forward. Even the defender Mason Robertson explored the opposite side of the pitch to score the equalizer.
However, the Mariners held on to the slender lead and bagged the maximum points. The rabid Kashmiri fans were left disappointed as Real Kashmir's search for the first goal in front of their home crowd continued.