Virat Kohli looked to be on course for a brilliant World Cup after scoring 5 consecutive fifties. The skipper, however, had a visit from the ghosts from the 2015 World Cup final as he failed to deliver when it mattered against the Kiwis.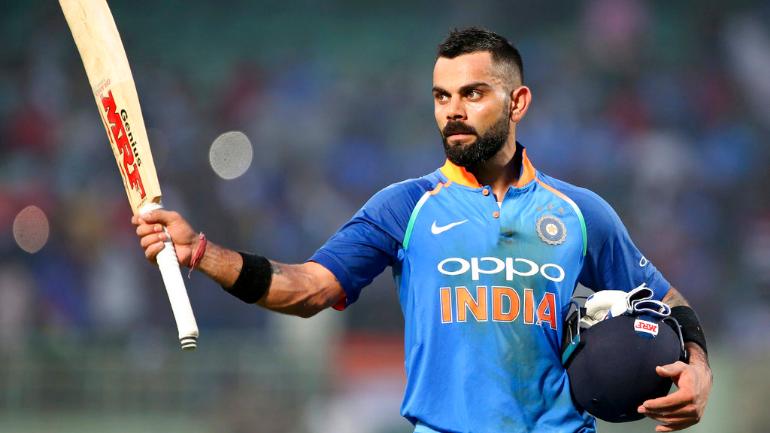 After a rough two weeks post the heart-wrenching defeat, Kohli has been subjected to all sorts of questions with even split captaincy coming into question. With the team currently preparing for the upcoming Caribbean tour, Kohli, who retained the spot as captain in all three formats talked about the World Cup exit, where he felt that the team deserved more. More importantly, he spoke about the stare of mind post the defeat. He stated to TOI:
"I have learnt most in my life from failures and setbacks. The worst setbacks have not only motivated me but also improved me as a person, made me understand the importance of those times more than the success," he told TOI in an interview.
"Most importantly, it builds your character because suddenly this thing happens. When your belief is right up there and everyone's playing so well, and suddenly, you know, you've been outplayed. It's very difficult to digest because you know you didn't make many mistakes to be knocked out.
"When you make mistakes, you can point them out and take ownership of that but when you have been outplayed then the acceptance becomes difficult. You wake up and think you didn't do much wrong but we are still out."
He went on to talk about the upcoming breed of Indian players such as Rishabh Pant, Shhubman Gill and Shreyas Iyer. He pointed out that the IPL has played a huge role in instilling confidence in them. He stated:
"To see the number of people coming up and ready with match-winning abilities is something that hasn't happened a lot that consistently in the past.
"They (the young players) are amazing. The level of confidence that they have is amazing to see. As I have mentioned so many times before, at 19-20, we were not even half the players these guys are. Skills have developed because of exposure to tournaments like the IPL. It's the best thing that can happen to a cricketer.
"They are so confident by the time they come here that they learn very quickly from their mistakes because they have already played in front of so many people. But the intent has to be that 'I am using this platform to play for my country'. And I think that these guys are in that zone."
He finally concluded by talking about the much-awaited Test Championship. The Indian skipper felt that the introduction of this tournament is steering cricket in the right direction. He concluded:
"It's very exciting. I think it's happening at the right time for Test cricket. Although you are going to play bilateral series, the meaning and importance are way more. You have to plan for every series. I was excited about something of this sort and now it's coming to life,"
Read Also:
BCCI officials believe that Ravi Shastri should continue as Indian cricket team's coach
Umpire Dharmasena trolled after Sachin Tendulkar shares a strange video