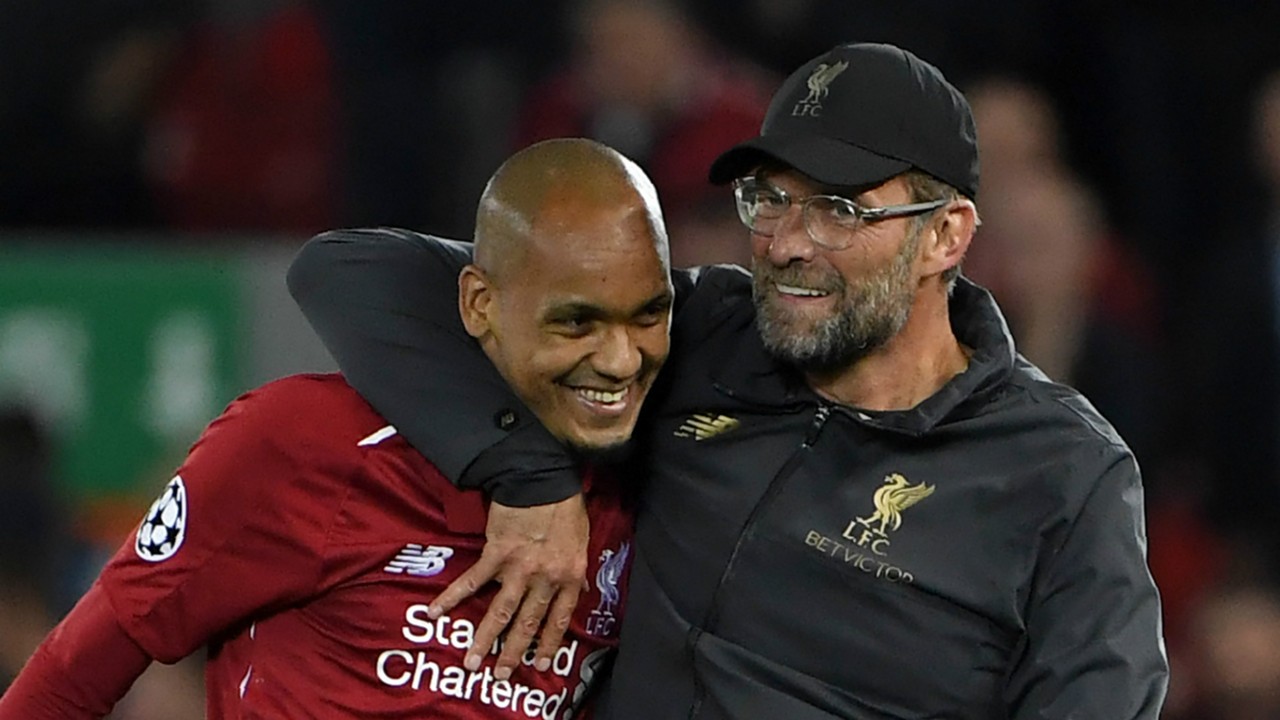 Jurgen Klopp has decided to reward Fabinho with a Champions League start against Serbian side Red Star Belgrade on Wednesday.
The Brazilian with the calm demeanour has only made one start in the League Cup since his 43.7million pounds move from Monaco.
Klopp, who has called for a reaction to Liverpool's poor defeat at Napoli last time out, is without Jordan Henderson and fellow midfielder Naby Keita owing to hamstring injuries, while Adam Lallana's start at Huddersfield on Saturday was his first in seven months.
Fabinho, who turned 25 on Tuesday, has had little opportunity to impress, because of James Milner's and Georginio Wijnaldum's dominating form, plus his own adaptation to Klopp's style. And the manager of the Reds believes the Brazilian's reserved nature has also been a factor.
Klopp said: "He has had to adapt to the style of play and, if you watch Fabinho playing at Monaco, he was full of confidence. You come to a new club and it depends a bit on your personality. He's not the loudest person on the planet.
"It's not that he's come in and said; 'Sit down all of you and I'll explain how we do it because Monaco were in the Champions League semi-final the year before and became French champions.' He is more a reserved person, looking, watching, absorbing, and it always takes a little bit more time. But on the pitch, he is back now and that's good now. All fine.
"It is his birthday so it would be a nice present. I didn't make the starting lineup yet but he has been here a few months now, got used to a few things, and so we will use him."