After Marouane Fellaini's last-minute winner against Young Boys secured Manchester United's last-16 spot in the Champions League, a visibly excited Jose Mourinho was seen throwing a drinks bottle holder into the ground as emotions got the better of him.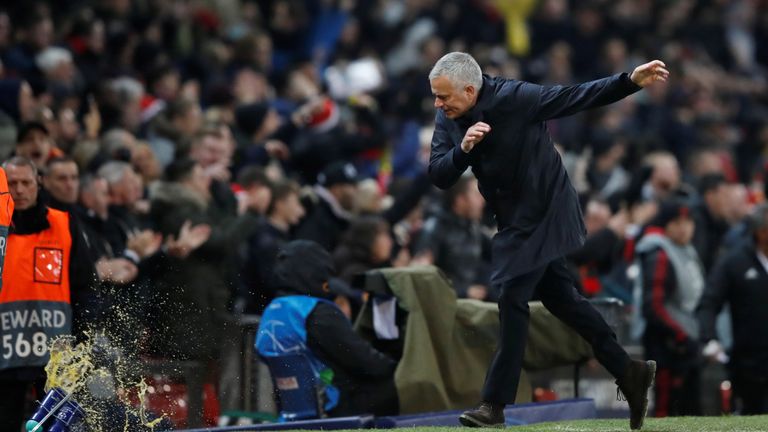 After the match was over, the Portuguese manager took a dig against his critics at the post-match press conference:
"Let me send a message to my lovers and let me say that I've played Champions League for 14 years and I've qualified 14 times."
"The two years where I didn't play in the Champions League, I won the Europa League twice.
"So in 16 years, 14 times I qualify and twice I play Europa League and I won. So just curiosity for my lovers and the lovers of the stats."
When asked to sum up his night on the touchline, the United manager took another opportunity to respond to criticism aimed at him.
"We don't score enough goals but it is not just about Marcus, it's about us as a team," he added. "It is very difficult for us to score goals.
"But Marcus makes the movement, makes the runs, works hard when he does and doesn't have the ball and I can never blame a player because of missing chances.
"Can myself or another manager have a reaction or frustration? Can I have on the touchline, where not a lot of the ones that comment on football have been? Not many of them were there."
"It's much more comfortable than being on the touchline like us managers are.
"I'm pretty sure that a proper football manager would never criticise another one for emotional reaction on the touchline because it's deja vu. For the ones that have a nice life, it's different."