Royal Challengers Bangalore (RCB) will challenge Gujarat Titans (GT) for the first time in IPL as the two clashes in an important match at the Brabourne Stadium in Mumbai.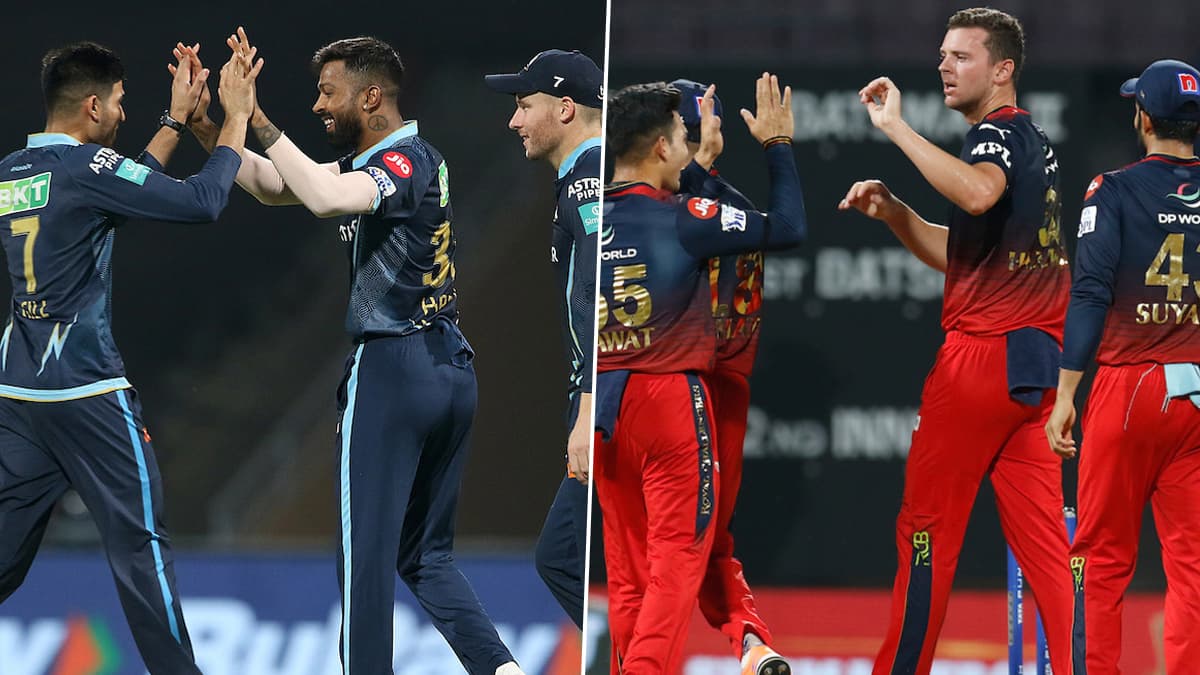 Gujarat Titans (GT) 
Gujarat Titans are the team to beat this season. They seem to find a way to win from unwinnable situations. Gujarat doesn't have a perfect team, yet they have managed to stay on top of the table. Now they just need one win to guarantee a spot in the top four.
Hardik Pandya is not fit to bowl, which means the batting order for Gujarat this not deep. GT is playing with 5 proper bowlers, which thins their batting lineup. However, this doesn't seem to bother the team from the West as they continue to dominate this season.
Royal Challengers Bangalore (RCB) 
RCB seems to have lost the plot after an excellent start to the season. The team from the South has lost two consecutive matches which have put their chances of reaching in top 4 in jeopardy. The losses were due to the batting failures and RCB's top order continues to disappoint.
The middle order of RCB was unable to bail the team out of trouble for two games in a row despite being high in confidence and form. Nevertheless, RCB fans would be hoping for Kohli to regain his touch and bat the way he did against Gujarat Lions in 2016.
WAGING ODDS: RCB (1.90) VS GT (1.90)  
Both GT and RCB are equal favorites as both of them are priced at 1.90, meaning if you bet ₹100 on either of them and if the team wins, you'll be making ₹188.
Our Prediction:
Gujarat Titans have a strong bowling lineup and RCB's batting has been the reason for their downfall. Hence, Gujarat bowlers would look to capitalize on RCB's dip in form and win the match for their team.