The 2021 edition of the IPL will take place from April 9 to May 30. Defending champions Mumbai Indians will play the first match of the tournament against Royal Challengers Bangalore in Chennai. 
The BCCI have shortlisted six venues for the tournament which include Chennai, Kolkata, Mumbai, Delhi, Bangalore and Ahmedabad. There will be no home matches across the entire duration of the tournament with the six venues splitting the matches.
Chennai, Kolkata, Mumbai and Bangalore will host 10 matches while Delhi and Ahmedabad will host 8 each. The Narendra Modi Stadium will also host the knockouts as well as the final on the 30th of May.
The tournament will take place behind closed doors for the first half of the tournament while a call will be taken to introduce fans for the second half.
"After hosting the tournament safely and successfully in the UAE last year with all safety protocols in place, the BCCI is confident of hosting the IPL at home with health and safety of players and all people involved being paramount," BCCI said in the release.
The day matches will kick start from 3.30 pm IST and while the regular evening matches will take place from 7.30 pm IST. Have a look at the entire schedule below: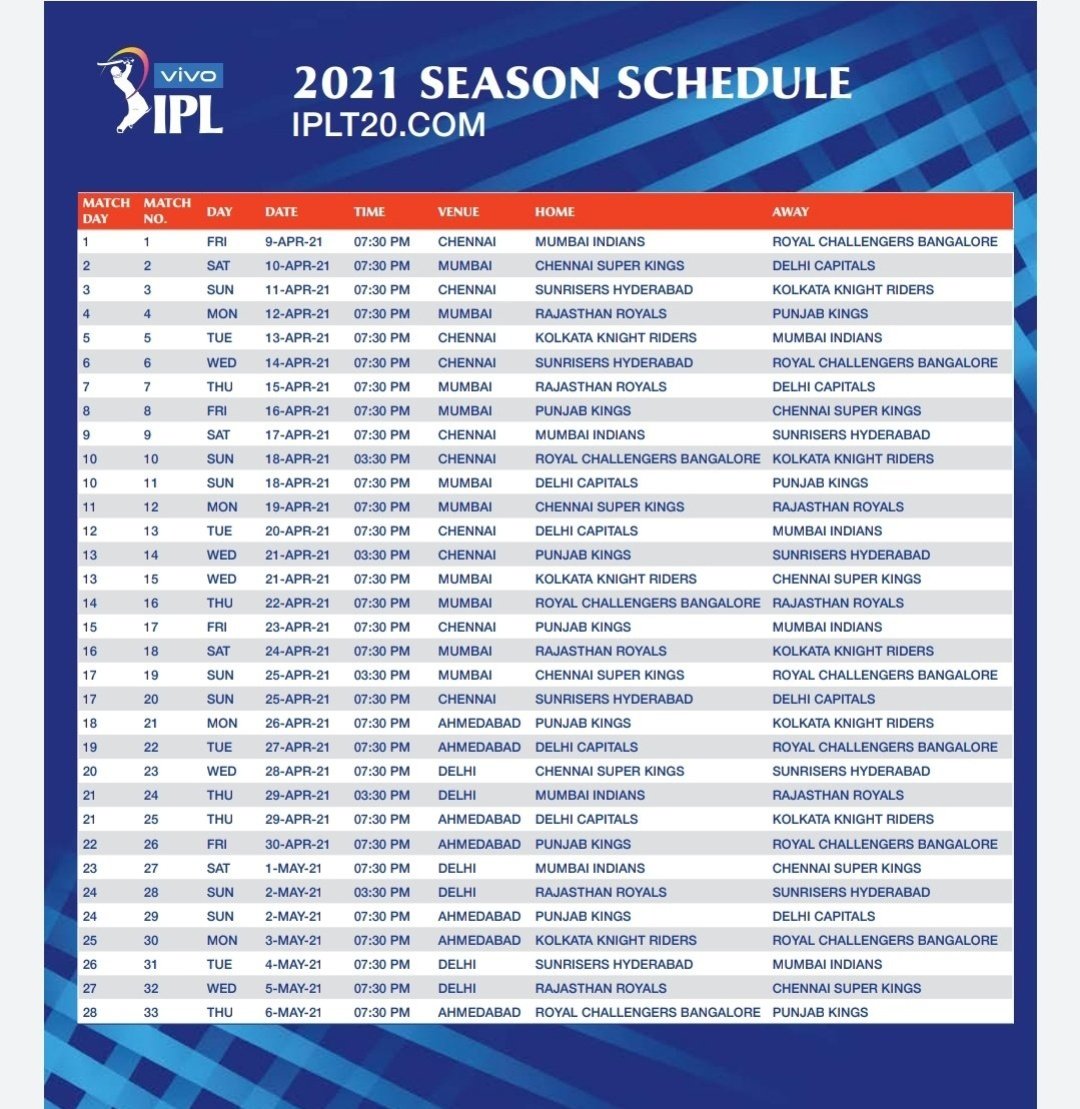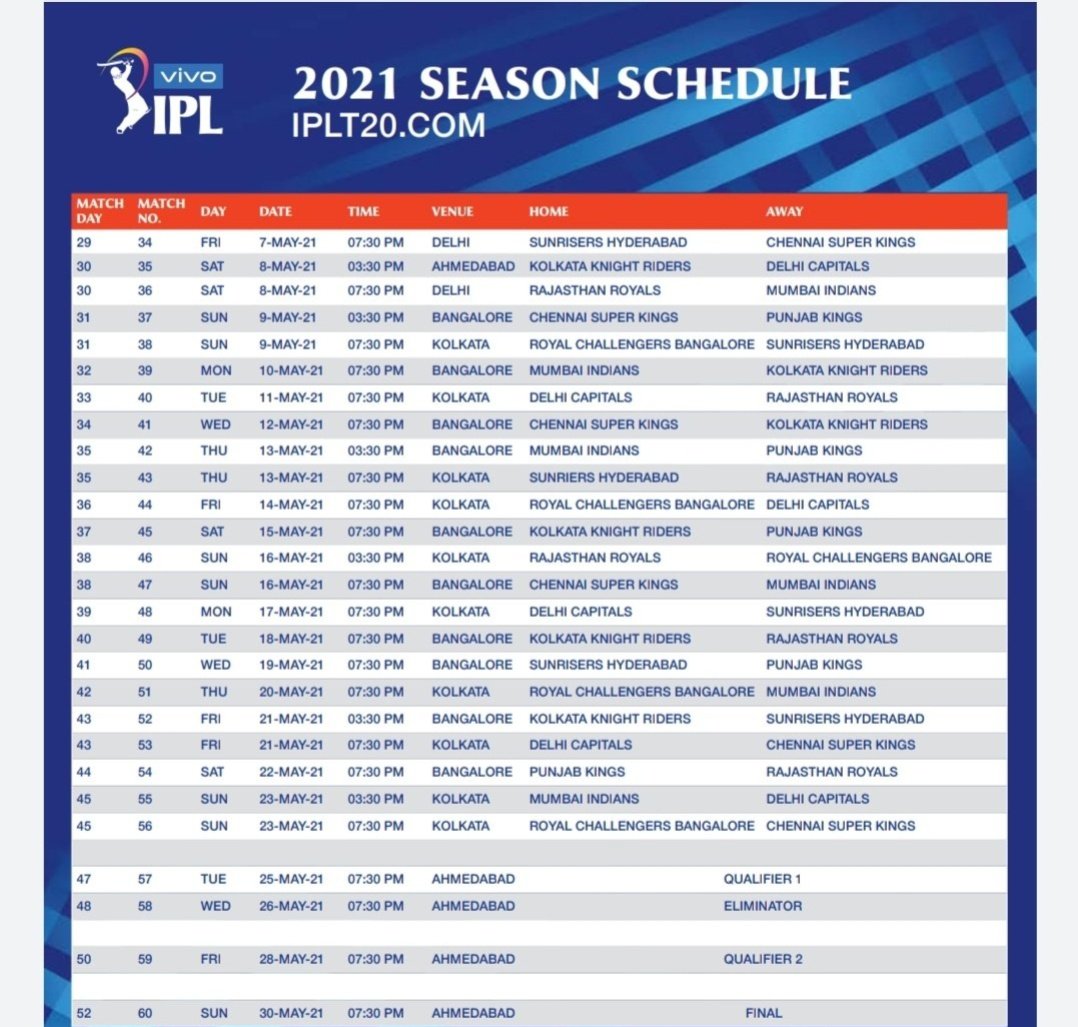 Do you want to play Casino games online? Click here to find a range of online casino brands
If you like reading about MMA, make sure you check out MMAIndia.com
Also, follow India's biggest arm wrestling tournament at ProPanja.com
To bet on sports, click here
Also Read: