India's disappointing day at the Tokyo Olympics continues as India's Ace Shot Put athlete Tajinderpal Singh Toor is also out of contention for a medal. Toor failed to qualify for the finals as he finished 13th.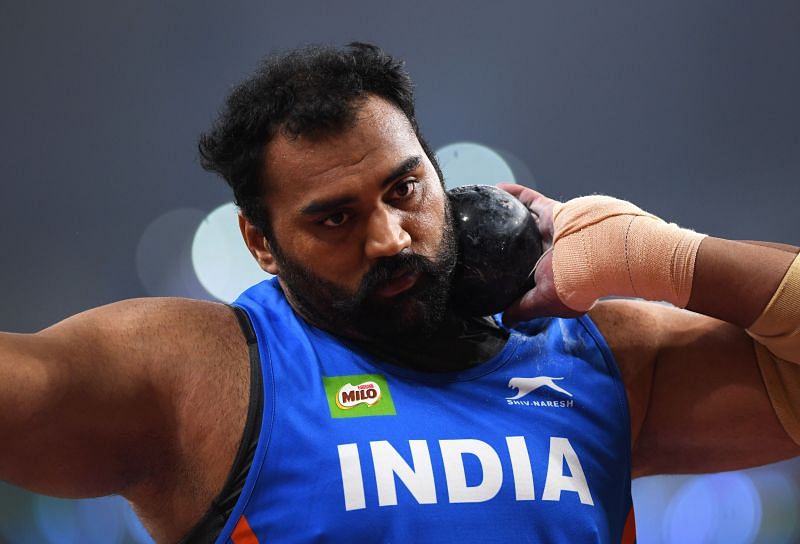 The Indian athlete gave two invalid attempts out of the three attempts. Only his first attempt, which scaled 19.99m, was counted. His second and third attempts got red flags. This meant that his Olympic campaign was over.
Men's Shot put (Group A Qualification) | Tajinderpal Singh Toor:
3rd attempt: No mark
2nd attempt: No mark
1st attempt: 19.99m
👉 Tajinderpal is OUT of contention for Final. #Tokyo2020 #Tokyo2020withIndia_AllSports pic.twitter.com/45DGAyvqZ2

— India_AllSports (@India_AllSports) August 3, 2021
The disappointing fact was that Tajinderpal Singh had thrown a distance of 21.49m in the past when he broke the national record. In the qualifications, New Zealand's T. Walsh threw a 21.49m to top the group. But Toor could only manage a 19.99m throw.
Tajinderpal Singh Toor's road to the Olympics
Tajinderpal Singh Toor booked his ticket to the Tokyo 2020 Olympics after breaching the Olympic qualification mark set. Toor qualified for the Olympics with a new national record in the Indian Grand Prix 4 in Patiala. The mark set for Olympic qualification was 21.10m. But Tajinderpal threw the shot put at a distance of 21.49 in his first attempt, breaking his own national records. All of Tajinderpal's throws were above the qualification mark, with his best being 21.49m.
The thrower has brought many laurels to the nation. He has set and broken various records in the sport, including holding the outdoor national record of 21.49m in Shot Put.
The track and field athlete won silver in the Asian Athletics Championships. He then won gold in the 2018 Asian Games in Jakarta, breaking and setting a new national and games record on Shot Put. In 2019, Tajinderpal won gold in the 2019 Asian Athletics Championships.
But Toor was unable to replicate his successful throws in the Olympics. We hope that he puts this day behind him and comes back strong in the future.
Place your bets for the matches here.
If you like reading about MMA, make sure you check out MMAIndia.com
Also, follow India's biggest arm wrestling tournament at ProPanja.com
To bet on sports, click here