Indian women's football team has managed to qualify for the second round of Olympic Football qualifiers for the first time despite losing to Myanmar 2-1 in the final match of the first round at Yangon. The Blue Tigress finished second in the group with 4 points from 2 games, behind the hosts.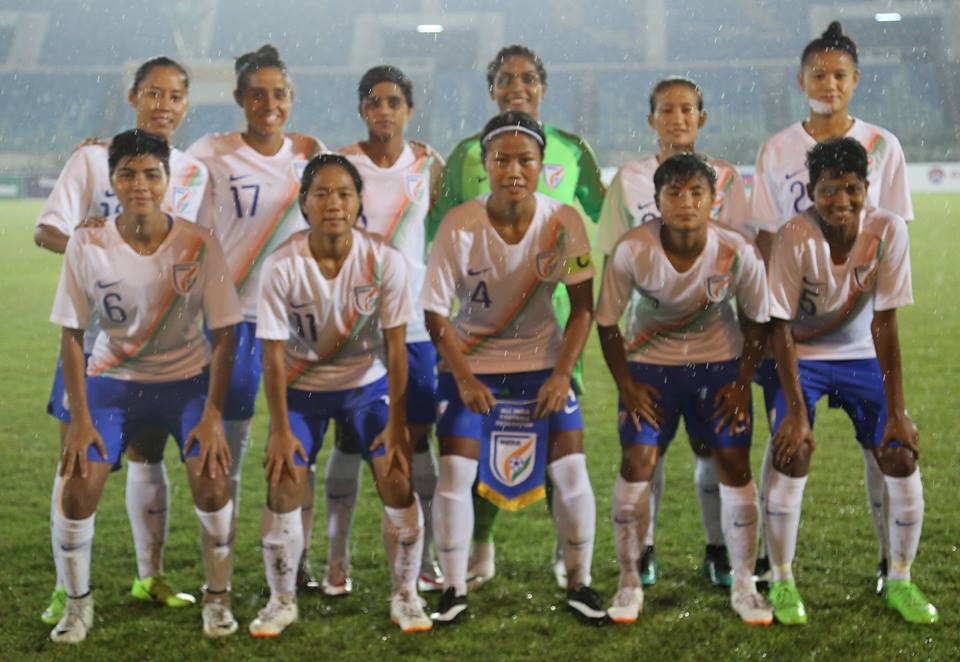 Myanmar couldn't have asked for a better start to the game as they broke the deadlock at the 3rd minute itself after W.T. Tun's deflected shot found the back of the net. Sanju could have leveled things up eleven minutes later when she curled in Kamala Devi's cross goalwards. However, the Myanmar custodian parried the danger away.
India didn't have to wait long for the equalizer as Ratanbala Devi rocketed the ball in from a free kick after Dangmei Grace was brought down just outside the box. Both the sides could have taken the lead in the first half numerous times, but couldn't do so.
India started the game on a positive note with Bala Devi's effort at the 48th minute skimming past the crossbar. Myanmar bounced back with a reply at the 59th minute but Aditi Chauhan stretched full dive to deny them the lead. After that, it was all Myanmar who could have scored multiple times, but Aditi came to the rescue every time. However, her resilience was broken at the 83rd minute when Nge Nge Htwe put it past her.
India got two golden opportunities at the dying embers of the game to walk away with a point. At the 93rd minute, Bala Devi curled the ball in goalwards but the goalkeeper averted the danger momentarily for a corner kick. From the resultant corner kick, an Indian defender rose the highest to head it on target, but the Myanmar defense made a goal-line clearance.
The second round will be held in April 2019. In it, four teams will be placed in a group with the group winners joining Australia, China PR, North Korea, South Korea, and Thailand at the third round.
Here are Sangita Bashore and Sanju Yadav thanking the fans for supporting the Indian women's team throughout the tournament. Furthermore, they sound confident that they can perform better at the next round.
Sangita Basfore and Sanju feel they can perform better in the next round of @Olympics qualifiers.#ShePower #BackTheBlue pic.twitter.com/8fQBN26PXa

— Indian Football Team (@IndianFootball) November 13, 2018