Advertisement
Welcome to another edition of Indian football news roundup. Today, we will talk about the Intercontinental Cup where AIFF has announced India's opponents, Bengaluru FC's two newest recruits, and Curacao, India's opponents in the Kings Cup, announcing their preliminary 34-member squad.
Intercontinental Cup: India to face Tajikistan, DPR Korea, and Syria in July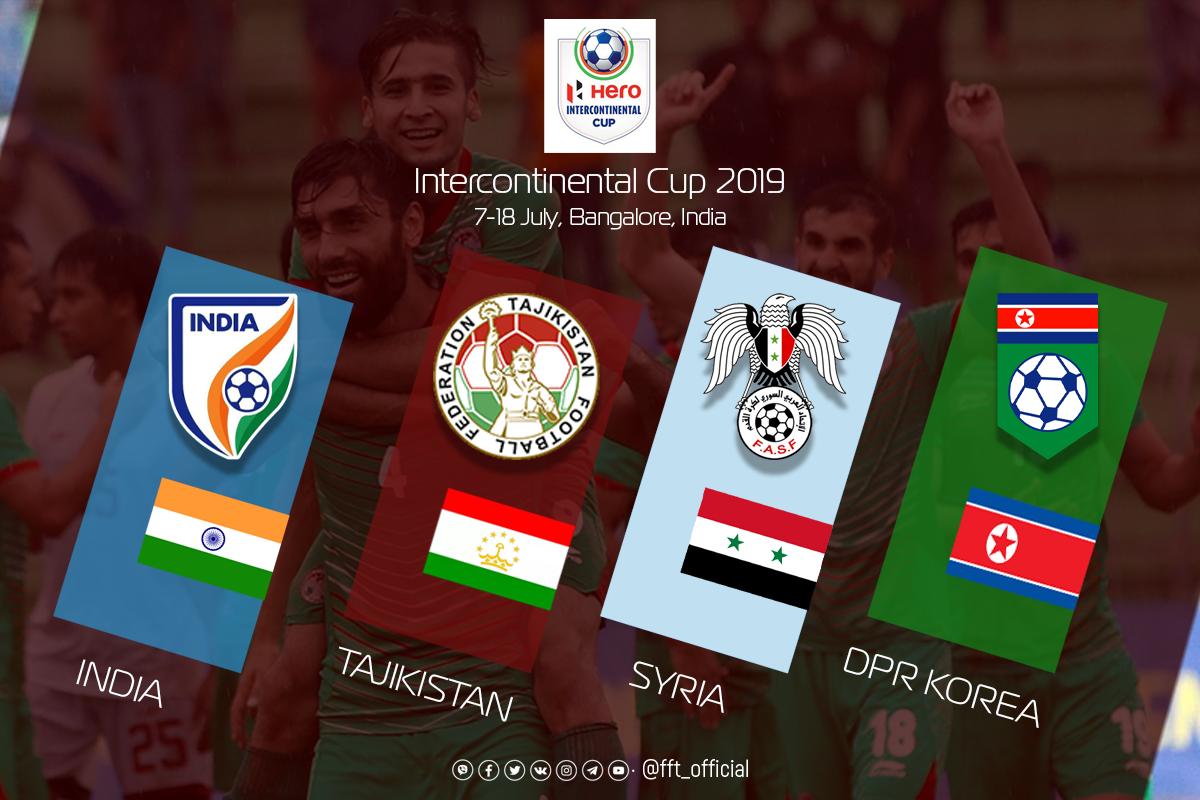 The AIFF has confirmed that India will host the second edition of the Intercontinental Cu, with the opponents this time being Tajikistan, DPR Korea, and Syria. The teams will face each other in a single round-robin format and the two teams accumulating the maximum number of points will square off against each other in the finals.
"I need to thank the respective Football Federations of Syria, Tajikistan, and DPR Korea for agreeing to come over for the four-nation event," said AIFF General Secretary Kushal Das.
"The AIFF and their partners FSDL have finalized an annual calendar for the Men's National Team. In June, the National Team is scheduled to participate in the King's Cup in Thailand where we play Curaçao in our first match, and then either Vietnam or Thailand. These matches will hold us in good stead for the 2022 World Cup Qualifiers starting in September 2019," he further added.
The tournament will begin on July 7 and end on July 17. India won the inaugural edition of the tournament in 2018 after defeating Kenya in the finals. The venue of the tournament has not been decided yet.
Bengaluru FC: ISL champions sign Indian Arrows duo Prabhsukhan Gill and Suresh Singh Wangjam
ISL champions Bengaluru FC has signed Indian Arrows' talented duo Prabhsukhan Gill and Suresh Singh Wangjam. While Prabhsukhan has signed only a one-year deal with the Blues, the club will acquire Suresh's services for two years.
"I've only heard good things about Bengaluru FC and I can't wait to begin pre-season with this team. To be in the company and share the pitch with players like Sunil Chhetri and Gurpreet Singh Sandhu is something I am looking forward to because I stand to learn a lot and improve myself," said Prabshukhan to Bengaluru FC's official website.
Suresh, too, was delighted to sign for India's most successful club in recent years. After completing the formalities, he took to Bengaluru FC's official website to say the following:
"Everyone knows that Bengaluru FC has been a successful team for a number of years and for me to have the opportunity to be a part of that journey makes me very happy. Almost every player I have come across has expressed their desire to join this club and I am really excited to get this chance, and I look forward to making the most of it,"
Kings Cup 2019: Curacao announce 34-member preliminary squad
India's opponents in the first round of Kings' Cup, Curacao, has announced a preliminary 34-member squad. It will be pruned down to 23 ultimately, which will also face El Salvador, Jamaica, and Honduras in the Group C of Gold Cup.
Some notable names against whom the Indian players will have their task cut out are Cardiff City midfielder Leandro Bacuna, former Southampton and Everton defender Cuco Martina, and former Leicester City striker Liandro Martis.
Here is the 34-member squad:
Charlison Benschop, Jurich Carolina, Roly Bonevacia, Gevaro Nepomuceno, Darryl Lachman, Cuco Martina (captain), Leandro Bacuna, Shermar Martina, Jarchinio Antonio, Shanon Carmelia, Brandley Kuwas, Liandro Martis, Jafar Arias, Elson Hooi, Gino Van Kessel, Ayrton Statie, Kenji Gorre, Shermaine Martina, Eloy Room, Michael Maria, Charlton Vicento, Kemy Agustien, Jurien Gaari, Zeus De La Paz, Gervane Kastaneer, Maiky Fecunda, Rowendy Sumter, Jarzinho Pieter, Ruensley Leuteria, Jurensley Martina, Jimbertson Vapor, Mirco Colina Jr, Bryan Anastacia, Gersinio Constansia