Welcome to another installment of our daily Indian football news. In this section, you will find all the news pertaining to Indian football that happened on the given day.
East Bengal sign Toni Dovale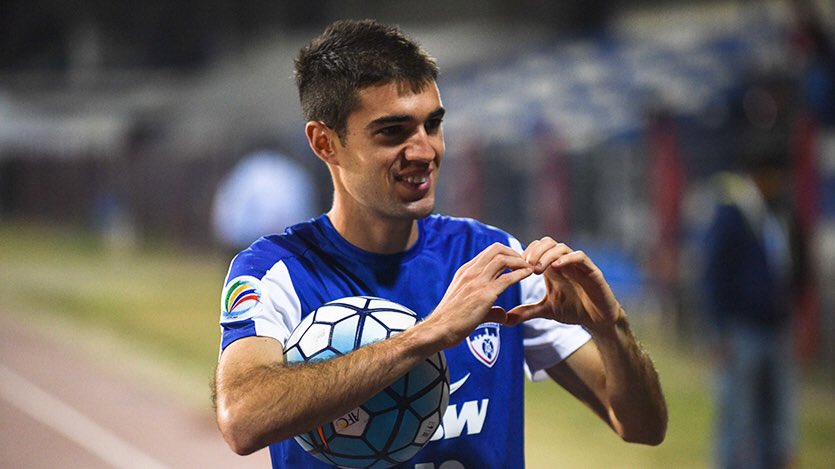 East Bengal has completed their quota of six foreigners in the I-League by signing Antonio Rodriguez Dovale on loan from Cypriot First Division club Nea Salamis. The Spaniard earlier represented Bengaluru FC in the Hero Indian Super League, appearing 13 times and providing 4 assists.
Toni comes on as a replacement for Syrian playmaker Mahmoud Al-Amna who has been released after being unable to recover from an injury. The other five foreigners which East Bengal have in their ranks are Borja Gomez, Johnny Acosta, Kassim Aidara, Enrique Esqueda and Jaime Santos Colado.
Salgaocar and Mohun Bagan win their U-18 I-League encounter
Salgaocar and Mohun Bagan etched closer to making it to the final round of the U-18 I-League by defeating SESA FA and United Sports Club 3-0 and 2-1 respectively. In the other matches of the U-18 I-League, Bengaluru FC beat Ozone FC 3-1, Shillong Lajong obliterated Northeast United 8-0, Ananthapur Sports Academy beat Boca Juniors Football School 3-1, and Delhi Dynamos lost 0-1 to Bhaichung Bhutia Football Schools.
Moreover, FC Pune City defeated Thane- Football School of India 2-0, Raman Vijayan Soccer School annihilated Mahogony FC 8-3, Sports Hostel Odisha eked out SAIL Football Academy 3-2, Chennai City FC pipped Football Plus Professional Soccer Academy 1-0, and Reliance Football Young Champs and Mumbai City FC shared the spoils in a 1-1 draw.
Eintracht Frankfurt selects 20 U-12 boys from Darjeeling for training
German Bundesliga club Eintracht Frankfurt selected 20 boys aged below 12 from Darjeeling for training in their team's home country.
Eintracht Frankfurt, who is currently fifth in the Bundesliga, partnered with Darjeeling Police and Calcutta-based Football Next Foundation to scout talents and build a U-12 football team.
Nicolai Adam, the former coach of the U-17 youth team of India, led the talent hunt and selected the players. The children would be practicing at the Dali Police ground in Darjeeling for the next three months before making the flight to Germany.
Chennaiyin FC players take part in the launch of arts-based learning program by Nippon Paint & Inklink Trust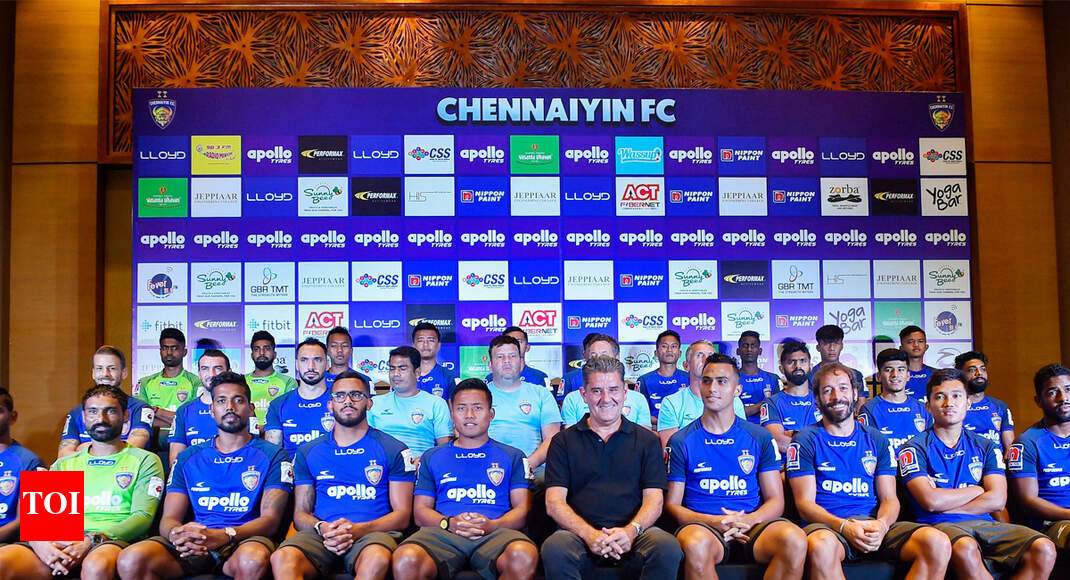 Nippon Paint & Inklink Trust launched an arts-based learning program which would be conducted across 100 schools in Tamil Nadu to encourage creativity, promote talent and inculcate leadership skills through art and colors. Chennaiyin FC players Eli Sabia, Andrea Orlandi, Mohammed Rafi, and Francisco Fernandes graced the occasion at the Chettinad Rajah Muthiah School at Chettinad.
"We have always believed that there is no end to creativity and talent in a child's school life. Doing our bit to promote creativity and talent among the children of Chennai and Tamil Nadu, we are delighted to partner with our very own Chennaiyin FC football stars in launching this initiative. The fun-filled day was spent well in splashing and creating art on the school's walls in the most creative and interesting way possible with our paint," said Mr. S Mahesh Anand, President of Decorative Paint, Nippon Paint India.
Bundesliga makes a highlight video of Lothar Matthaus's visit to India
The highlights of @LMatthaeus10's adventure in India 🇮🇳 pic.twitter.com/s4QghQdyj7

— Bundesliga English (@Bundesliga_EN) December 10, 2018
German football legend Lothar Matthaus graced the Indian soil for three days. The official Twiiter account of Bundesliga made a highlight of his journey in India. The World Cup winner acknowledged the fact that the Bundesliga is gaining a foothold in the nation and people are very passionate about the league. He further mentioned that India could even qualify for the FIFA World Cup in the future.
That's it from us. Be sure to catch the daily roundup of Indian football news only on Sportsindiashow.