Former Indian opener Gautam Gambhir has backed Rohit Sharma to take up the leadership role for India in all three formats. His statement comes after Virat Kohli's shocking decision to step down from the leadership role in Tests. Earlier, Kohli had stepped down from the T20s and was removed as a leader from the ODI format.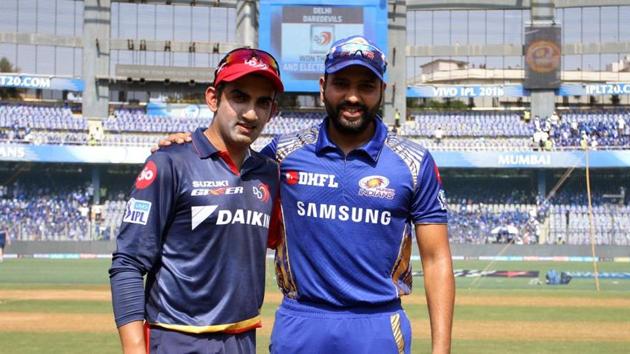 Rohit took over the Twenty20 captaincy from Virat Kohli following India's World Cup exit and later replaced him as captain in the 50-over format as well.  Now Rohit is the front runner for captaining India in the Test format as well.
Gautam Gambhir revealed his take on the choice for captaincy in his column for Times of India.
Gambhir wrote, "In my book, Rohit Sharma should lead India across all formats with Rahul as his deputy. One captain across formats will ensure consistency in style and approach of the Indian team especially considering that we have another T20 World Cup later this year."
Virat couldn't create a settled middle order in ODIs: Gautam Gambhir
Gautam Gambhir commended Virat for creating a match-winning side in tests. He revealed how the 33-year-old played a crucial role in creating a deadly bowling group that is good enough to take 20 wickets on any surface.
However, Gautam Gambhir claimed that Virat failed to achieve the same in white-ball cricket. Gambhir said that Kohli couldn't create a settled middle order for India in limited-overs cricket.
"Between the last Test and ODI series, the news space has been hogged by Virat resigning from Test captaincy. I think it is an individual's call and that is how it should be treated. I think Virat left the Indian Test team in good health but I can't say the same about white-ball cricket. Our bowling resources in Test matches are a neighbor's envy and owner's pride. They have shown time and again that they are the engine room for a team's performance. In limited-overs cricket, I'd have liked to see a more settled middle-order, which Virat could not create," Gambhir added.
With Rohit out injured, KL Rahul has donned the captaincy hat for the ODI series against South Africa. This will mark Virat Kohli's first series as a player since 2016, where he played the ODI series against New Zealand under the leadership of MS Dhoni.
Highlights:
• Gautam Gambhir wants Rohit to lead India in all formats.
• Gambhir credits Kohli for creating a deadly bowling group in tests but claims that Kohli failed to create a settled middle order in ODIs.