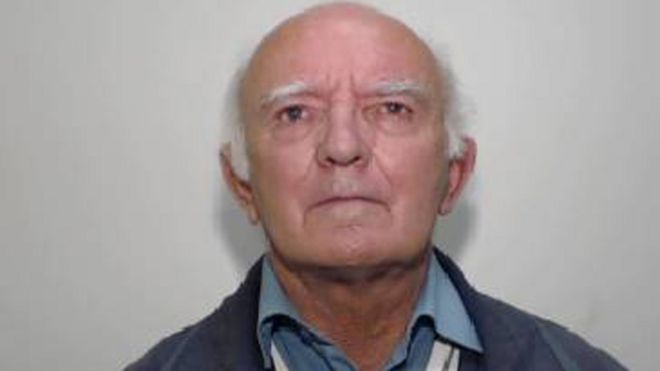 A paedophile posing to be a youth scout for Manchester City FC has been jailed for abusing a 12-year-old boy.
William Toner told the boy's parents their son had "potential" after seeing him play parks football in the 1990s.
Toner, 74, of Market Street, Whitworth, Rochdale, pleaded guilty to four counts of indecent assault and was jailed for three years and two months.
Manchester City stated that they had no record of Toner ever having been employed or paid to scout for the club.
Bolton Crown Court heard the defendant, who has previous convictions for child abuse, had coaching qualifications from the Football Association.
The father-of-three is still a danger to children, the court heard, with "distorted thinking" that "sexual abuse victims enjoy it".
Charlotte Crangle, prosecuting, said that when his victim played for a local youth team aged 12, he and his father were approached by Toner, who offered "one-to-one coaching".
"They were under the impression he was either a scout for Manchester City or had some links to them," she said.
He began to take the boy for weekly training sessions and afterwards would suggest a "rub down" for his muscles in the boy's bedroom, she said.
Toner would then indecently assault his victim, with the abuse continuing for three years until the youngster turned 15 and refused further massages.
But the boy felt unable to tell his parents and turned to drinking and taking drugs, the court heard.
In a statement, he said: "The abuse has made me lack confidence and be extremely ashamed. I feel as though I have lived in a prison I have made in my own mind."
Manchester City said the club encouraged the witness to call the FA's established NSPCC helpline and report all allegations to the police as well as being offered support by the club.
However, the club said while their inquiries are still continuing they have not yet come across any evidence to suggest Toner was an employee.