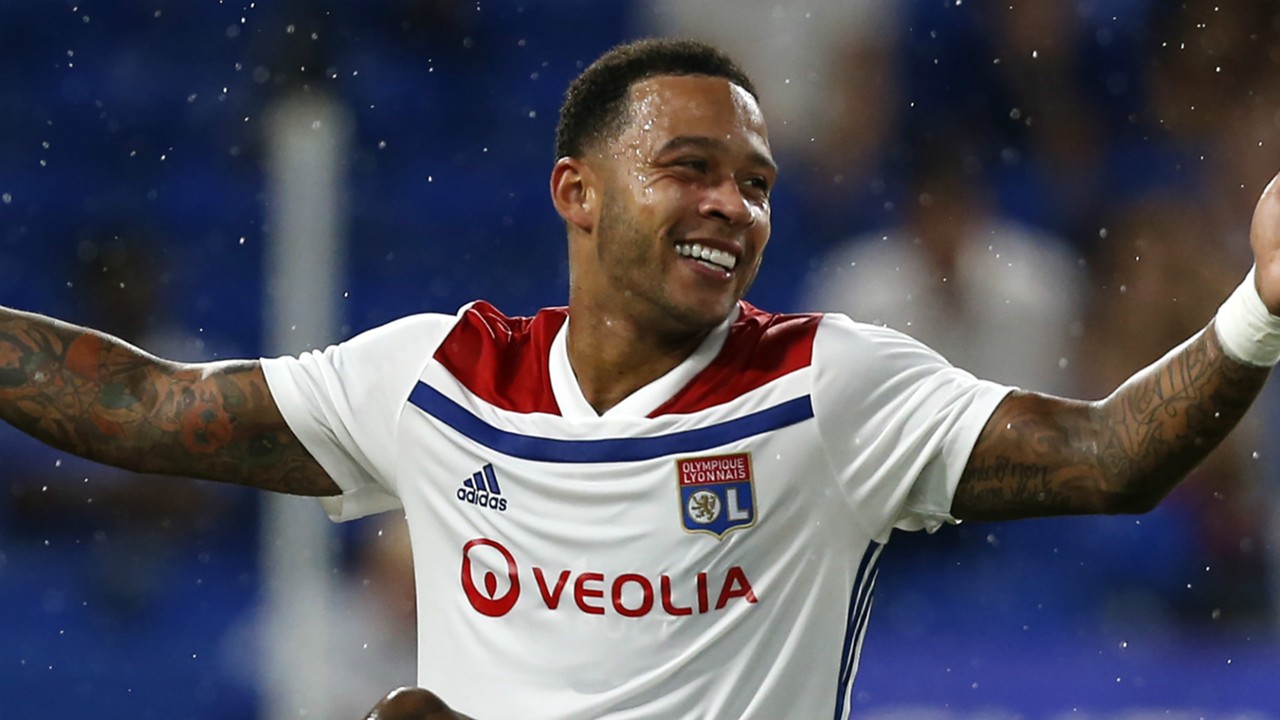 In a recent interview with SkySportsNews, Lyon striker Memphis Depay spoke his mind about his former club, Manchester United.
The Dutch national was brought to Old Trafford from his childhood club of PSV by Louis van Gaal in 2015.
After having a frustrating 19 months at United where he managed to score only seven goals and six assists in fifty-three appearances, Jose Mourinho's arrival only made it worse for him as he was ensured less time on the field.
The 24-year-old then signed with Ligue 1 club Lyon in January for 21.7 million pounds.
Since moving to Lyon, who face Manchester City in the Champions League on Wednesday, Depay has been a first-team regular – scoring 28 times in 74 appearances.
"Everybody knows the story of me and Manchester United was not successful and I'm just happy that I'm the player I am today," said the Netherlands international, ahead of Wednesday's trip to the Etihad.
"I can look back and say I didn't want it to go like that – nobody wanted that – things happened and I became a much better player. I can feel it in the games, I mean everybody can see it I think as well.
"After one season, I couldn't find myself in the team. I was still young, didn't get a lot of opportunities, but I must say that the first season I didn't put the quality on the table that I thought."
"I believe for sure that the city is still Red and tomorrow I'll be trying to get a good result against the Blues."
To read the full story click here.
Read Also: 
Football: Manchester City and Raheem Sterling are renewing their vows