Over the years, batsmen in IPL have been producing many memorable knocks. Some innings took their team over the line while others left a long-lasting impact on the spectators even though they could not cross the line. Today, let's try to relive some of the unforgettable innings played in IPL. These innings have been judged on the impact of the innings, dominance displayed by the batsman, and the situation in which the runs were scored.
5. Virender Sehwag 119 vs Deccan Chargers, IPL 2011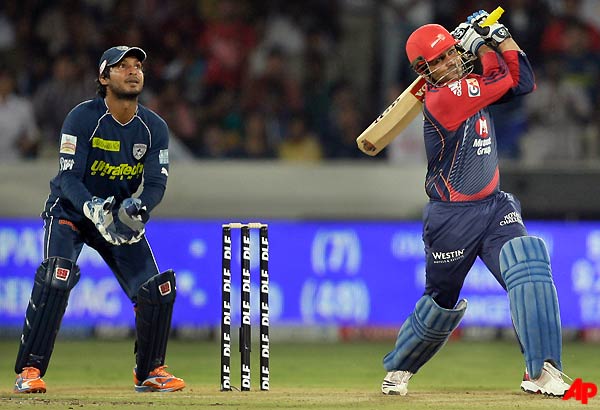 Delhi Daredevils (now Delhi Capitals) were having a dismal IPL in 2011. They finished bottom of the table in the only 10-team edition of IPL. But in that particular IPL, their captain Virender Sehwag played an exceptional inning against Deccan Chargers. Deccan set a target of 176. Chasing 176 runs, Sehwag scored 119 of them. The next best score for Delhi was 17! At one stage, Delhi were 3 for 25. But Sehwag had other plans. His innings included 13 fours and 6 sixes. He was finally dismissed on 119 in the 16th over but he had already put his team in a winning position.
4. Brendon McCullum 158* vs RCB, IPL 2008
The first-ever IPL match was between Kolkata Knight Riders and Royal Challengers Bangalore. This match was made extra special by the innings of Former New Zealand skipper, Brendon McCullum. He scored an astonishing 158 not out which included 10 fours and 13 sixes. The next best score by a KKR batsman on the team was 20! He scored over 70 percent of his team's runs. He also outscored RCB in that match who could manage only 82 runs. It is rightly said that his innings were the perfect start that IPL could get.
READ : Why India really should win the T20 World Cup
3. Kieron Pollard 87* vs CSK, IPL 2021
One recent match-winning innings that is fresh in our memories is Kieron Pollard's 87. It was arguably the best innings played by any batsman in the first half of IPL 2021. Chennai Super Kings set a mammoth target of 219. Mumbai Indians had never chased a 200+ target before in IPL. Chasing the huge score, Mumbai lost all momentum and was 81 for 3 after 10 overs. But after that Pollard unleashed his power-hitting ability. He was able to win the game for his team on the last ball of the match. Pollard's innings included 6 fours and 8 sixes. According to Pollard, this was his best innings in IPL. This game is also arguably the best game of the season so far.
2. Virat Kohli 113 vs KXIP, IPL 2016
Virat Kohli had a dream IPL 2016. Scoring a record-breaking 973 runs, including 4 hundreds, he was the MVP of the tournament. But out of his four hundreds, his century against Kings XI Punjab was clearly the best. Virat Kohli suffered an injury in his hand which required stitches. The match against Punjab was reduced to 15 overs due to rain. But these hurdles could not stop Virat as he powered his way through another century. Kohli scored 113 in just 50 balls which included 12 fours and 8 sixes. RCB set a mammoth target of 212 in 15 overs. This target was then easily defended by  RCB bowlers and they won the match comprehensively.
1. Chris Gayle 175* vs Pune Warriors India, IPL 2013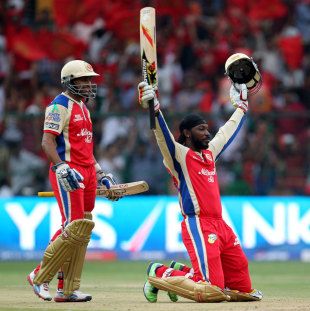 On 23rd April 2013, we witnessed the carnage from the Universe boss. Gayle scored a breathtaking innings of 175 not out which included 13 fours and 17 sixes. Bowlers of Pune were completely helpless and Gayle did not show mercy to any of them (barring Bhuvi). RCB posted 263 which is the highest total in IPL history. Gayle even outscored the complete Pune team as they could only manage 133 in their 20 overs. This staggering innings of the Universe boss broke many records. Some include the highest individual score in any league and most no. of sixes in a match. Breaking this record will take some serious hard work and power-hitting.
ALSO READ : Four ways SRH can redeem themselves in the remainder of IPL 2021