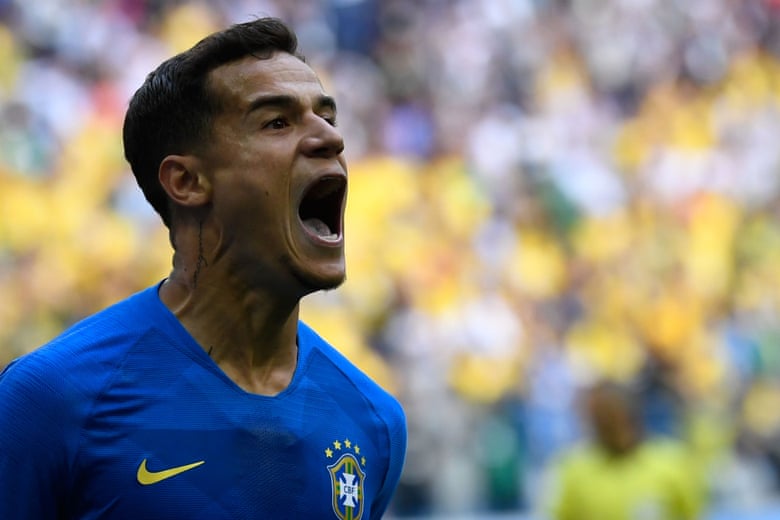 Tonight's crucial match between Brazil and Costa Rica saw some fast-paced and breath-taking action along with dramatic moments of ups and lows.
Since Los Ticos have lost their previous game to Serbia, tonight's match was of utmost importance to them. The players along with their goalkeeper Keylor Navas displayed a gutsy performance in order to stop Brazil, by all means, necessary but, alas, Seleção had the last laugh by netting the ball in the injury time. 
Brazil created plenty of openings in the first half and also wasted some fine opportunities. But of all the shots that were on target, Keylor Navas' safe hands were able to stop them. Costa Rica also had some opportunities when Neymar gave away a free-kick in the 13th minute. But Costa Rica's Borges failed to make full use of that when he clipped the ball off the far post from 12 yards.
In the 78th minute, the match seemed to go in Brazil's favour when the referee awarded them a penalty kick when Neymar supposedly made a soft fall. But when Costa Rica opposed the decision, the referee went on to have a VAR check and he ruled that there wasn't sufficient contact on Neymar. The aftermath saw Neymar losing his cool soon afterwards and he was penalised with a yellow card.
During the added time, the match changed its complexion entirely when Coutinho scored at the 1st minute. With Costa Rica absolutely devastated, a last-minute cross from Casmeiro was soon volleyed by Neymar into the net.
The result showed 2-0 in Brazil's favour which meant that Brazil still has a chance of making it through to the knockout-stage and although Costa Rica showed a hearty performance, this spells goodbye for them for this year.
Click here to watch the video highlights of the match
Also read: