A circuit malfunction in the pistol of India's ace shooter Manu Bhaker has cost her immensely. The World No.2 has narrowly missed out on qualifying for the finals of the women's 10m air pistol event at the Tokyo Olympics here on Sunday.
Due to a technical issue, Manu lost more than five minutes which is enough to disturb one's rhythm in the precision sport. She was having an impressive outing in her maiden Olympic appearance.
According to her father, Ramkishan Bhaker, as well as a National Rifle Association of India (NRAI) official, the electronic trigger of Manu's pistol had "suffered a circuit malfunction" in the middle of the second series of the qualification.
Manu returned to the firing point after getting the malfunction fixed. But by then, it had already disturbed her momentum and lost a lot of crucial time.
An opening of 98 was followed by 95, 94 and a 95 as the young shooter dropped out of the top-10.
With a 98, the Commonwealth Games and Youth Olympics gold medallist tried to stage a comeback in the fifth series. But one 8 and three 9s in the sixth and final series left Frenchwoman Celine Goberville to bag the eighth and last qualifying spot.
Manu recovered well to shoot 98 in the 5th series. But she was always under a lot of pressure due to lack of time.
Former World Champion Heena Sidhu comes to the rescue of Manu Bhaker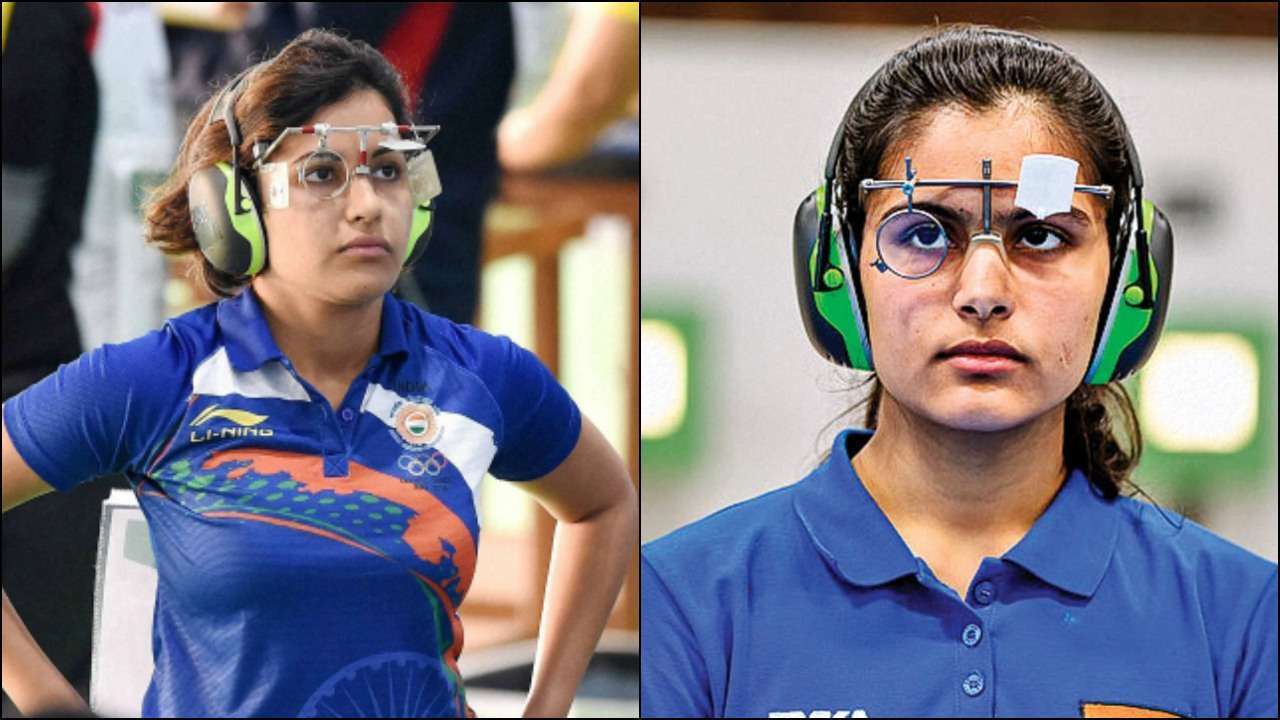 Former pistol shooter and World Championship Heena Sidhu came to the rescue of the young shooter. Heena has also represented India in the Olympics besides being a former world champion and world record holder.
She explains in detail the problem which led to the untimely exit of Manu Bhaker. She also slammed those who held the view that Manu buckled under pressure.
In a series of tweets, she said that Manu did not succumb to any pressure. But scoring 575 in less than 34 mins is an achievement of her nerves.
She was so close that if that last shot was an inner 10 she wud have been in the finals even after going through a complete weapon breakdown in between the match. Stop judging athletes on numbers coz maybe that's the only thing u can understand. Start understanding Performance!!

— Heena SIDHU (@HeenaSidhu10) July 25, 2021
Manu finished 12th in the event with a total score of 575 while Yashaswini Singh Deswal took the 13th with 574. The cut-off was 577. Both the Indians were appearing in their maiden Olympics.
Lauding the two India shooters for their effort, Heena said, "Manu and Deswal rank 12, 13 with 575 and 574. I think they put up a brave fight, especially Manu, after having some problem with her equipment.
"I think this experience will make them stronger for the mixed team event which I'm really looking forward to now."
Do you want to play Casino games online? Click here to find a range of online casino brands
Place your bets for the matches here.
If you like reading about MMA, make sure you check out MMAIndia.com
Also, follow India's biggest arm wrestling tournament at ProPanja.com
To bet on sports, click here