Eoin Morgan led Kolkata Knight Riders were finally able to register a win against Mumbai Indians in the IPL. However, KKR skipper Morgan was fined Rs 24 Lakh for maintaining a slow over-rate against the defending champions.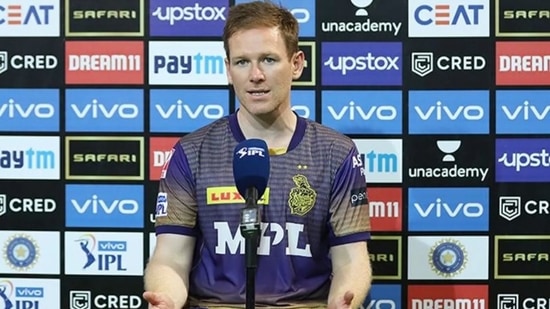 Kolkata Knight Riders' bowlers couldn't complete their quota of 20 overs inside the allotted time. KKR took more than 2 hours to complete the 20 overs. This was the second time that KKR failed to maintain the minimum over-rate. Hence, the skipper and the players were fined a hefty amount.
"As it was the team's second offence of the season under the IPL's Code of Conduct relating to minimum over rate offences, Kolkata Knight Riders captain Eoin Morgan was fined Rs 24 lakh," read an official IPL statement.
The rest of the members in the playing XI were fined Rs 6 Lakh or 25% of their match fees, whichever is less.
It's been a long time coming: Eoin Morgan after the victory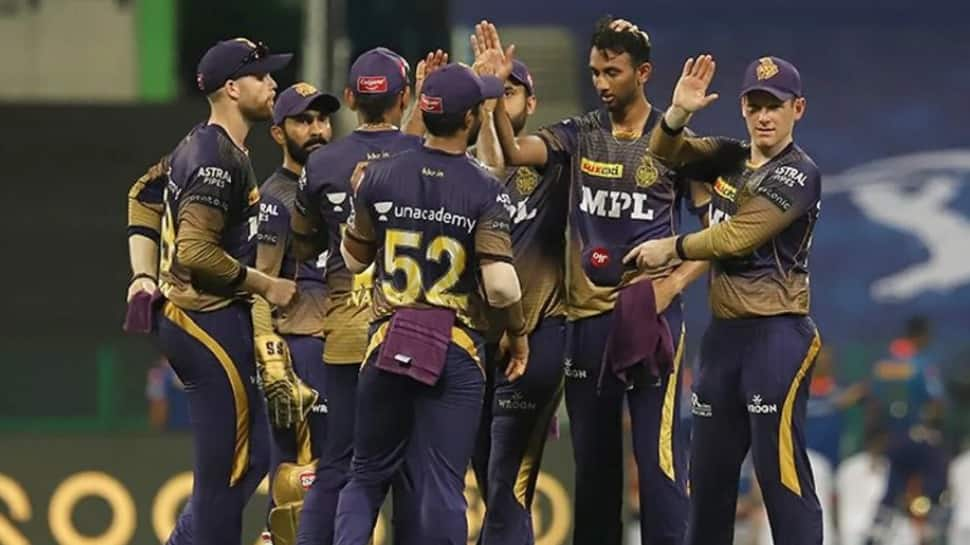 The match between Mumbai Indians and KKR turned out to be a one sided affair. Mumbai got an excellent start with de Kock scoring a crucial fifty. However, they were unable to finish well on a good surface. In the end, they managed to put up only 155 on the scoreboard.
KKR's young guns Iyer and Tripathi took the Mumbai bowlers to the cleaners as they scored 53 and 74 respectively. Jasprit Bumrah was the lone warrior who took all three wickets.
After the game, KKR skipper Eoin Morgan hailed the team's aggressive style of play and credited coach McCullum for it. He also acknowledged the inclusion of Venkatesh Iyer in the side who has taken IPL by storm.
Morgan also praised Sunil Narine and Varun for their formidable spells. Sunil Narine was awarded the player of the match for his spell of 1 for 20 in four overs. Narine took the key wicket of Rohit Sharma after which Mumbai lost their momentum in batting and everything went downhill.
"Well it's been a long time coming. Since Baz (McCullum) has taken over last year, the way we have played in the last two games is the way our coach wants us to play. It suits our talent to play this way. Fitting Venkatesh lyer into our XI has been difficult with a lot of talented guys, and it's fantastic the way he's scored his runs. In the practice games too he has gone on to play this way," Morgan said in the post match presentation.
"Sunil and Chakravarthy are two formidable bowlers. Sunil has been integral to KKR winning when they've done. Varun is the fresh guy. The first two games in this phase have been the template for us to play. There's only one way for us to go in the points table and that is upwards," Morgan added.
Highlights:
• Kolkata Knight Riders fail to maintain over-rate for the second time
• Morgan and KKR players fined for slow over-rate
• Morgan praises Iyer, Varun and Sunil Narine for their outstanding performance against MI
Do you want to play Casino games online? Click here to find a range of online casino brands
Place your bets for the matches here.
If you like reading about MMA, make sure you check out MMAIndia.com
Also, follow India's biggest arm wrestling tournament at ProPanja.com
To bet on sports, click here
ALSO READ: Usman Khawaja thinks that India is a safe place to play cricket and no team would say no to touring the country