There is a new twist in the tale of Eden Hazard's impending transfer to Real Madrid as Kevin de Bruyne believes that his Belgian teammate will delay it. The Manchester City midfielder further adds that Hazard will take his own sweet time and not make a hurry.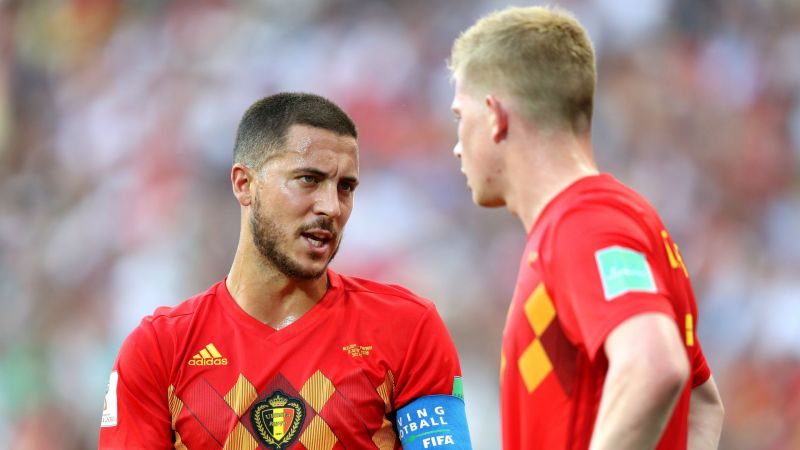 "If the transfer comes, it won't be in the next four or five days. Why would he do that? Why would he take that risk? Now everyone is watching him," said Kevin de Bruyne at a media conference on Friday.
Kevin de Bruyne said that his own transfer from Wolfsburg to Manchester City took a long time and he expects Hazard to follow the same to agree on all the terms of the contract.
"We worked on it for months, but I waited until I was free to go there," he said.
Kevin de Bruyne further adds that his dream to win the Ballon d'Or may come true if he performs at the same level for Real Madrid as he did with Chelsea this season.
"His Ballon d'Or hopes remain the same. Real Madrid is a bigger name than Chelsea, but if he plays like this season, he has a chance," concluded de Bruyne.
Also Read: