Since the Covid outbreak, the BCCI has decided not to renew the annual contracts of 11 coaches at the National Cricket Academy (NCA). Reportedly, now the cricket body is in hiring mode again. 
The 11 coaches whose contracts haven't been renewed include Ramesh Powar, SS Das, Hrishikesh Kanitkar, Subroto Banerjee and Sujith Somsundar.
The BCCI has invited applications for the post batting, bowling (fast & spin bowling), fielding coaches and 'Head of Cricket Education' at the NCA. They posted these invites on their website. The cricket body has also extended the deadline to apply for the position of 'Head of Cricket' at the National Cricket Academy. The last date is now August 31. The last date to apply for all the other coaching positions is September 10. The age limits for all these job vacancies at NCA is 60.
NCA in full functional mode after lockdown
This signals that the NCA is in full serviceable mode after the inactivity period caused by Covid. The NCA was shut down during the first wave and the second wave in India.
The NCA and BCCI recently conducted a level 2 hybrid course for cricket coaches. The participants included brothers Irfan and Yusuf Pathan, ex-India opener and selector Devang Gandhi, Abhishek Nayar, Ashok Dinda, Jammu & Kashmir all-rounder Parveez Rasool and Naman Ojha.
After the onsite eight day course, former Indian allrounder Irfan Pathan said that Rahul Dravid taking up the role of Head Coach at NCA was the best thing that has ever happened to Indian cricket.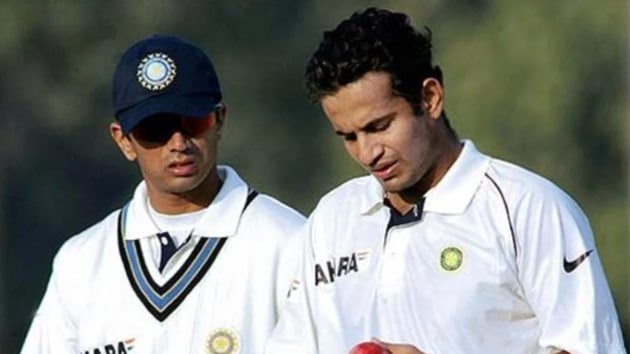 So far, Dravid is the only person who has applied for the position of Head of Cricket. Hence, this development has ended the cricketing fraternity's speculation about him replacing Ravi Shastri as head coach of the senior national side. Shastri will retire from the position of head coach of team India after the T20 World Cup in November.
The previous batting coaches at NCA were Kanitkar and Shiv Sundar Das. On the other hand, the spin and fast bowling coaches were Powar and Banerjee respectively. Somasundar is currently the 'Head of cricket Education'. Ramesh Power was appointed as the Indian Women's team's head coach in June. Das is currently the batting coach of the women's team.
ALSO READ: Laxman Sivaramakrishnan feels sorry for R Ashwin for being left out