The BCCI was forced to postpone the domestic season amid the rising cases caused by the Omicron variant. The Indian domestic season was supposed to commence with the prestigious Ranji Trophy on January 13 but was ultimately rescheduled due to a surge in COVID-19 cases across the country.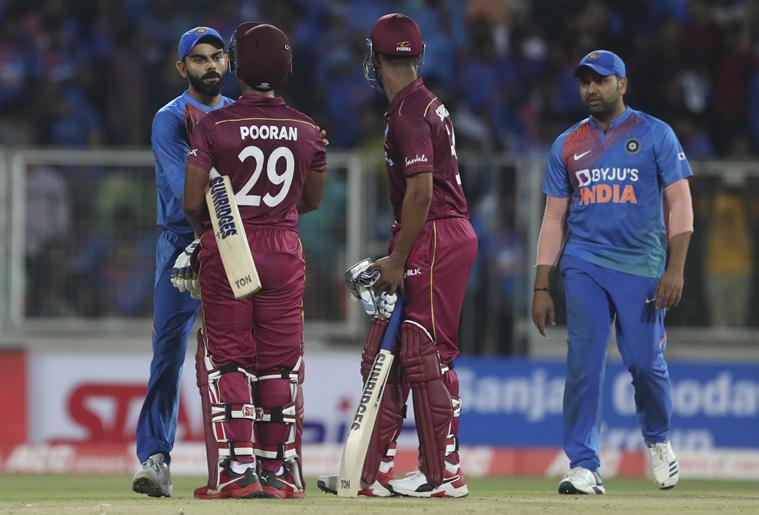 The third wave of coronavirus is fast gripping the country and several states have introduced curbs, including weekend lockdowns, to prevent the spread of infection. Many facilities like gyms, spas, and cinemas have already been closed.
After the South African tour, India is set to have a packed home schedule with Sri Lanka and West Indies tour scheduled for February and March. However, the rising Covid cases may spoil BCCI's plans for the home series. The third wave may force the Indian cricket board to reduce the number of venues for the home series against West Indies.
Nothing has been decided as of now: BCCI Official on the status of India West Indies series
India will host the West Indies for six white-ball games consisting of three ODIs and as many T20Is. The series will be played at six venues, starting with the first 50-over match at Ahmedabad on February 6.
"Nothing has been decided as of now. This is a fluid situation and we are keeping an eye on the situation, and we will take a call at the appropriate time," a senior BCCI official told PTI.
Apart from Ahmedabad, the other venues which are scheduled to host the matches are Jaipur (February 9), Kolkata (February 12), Cuttack (February 15) Visakhapatnam (February 18), and Thiruvananthapuram (February 20).
The West Indies team is scheduled to undergo three-day isolation after landing in Ahmedabad on February 1. There will be practice sessions on February 4 and 5 before the action begins with the first ODI at Motera on February 6.
The third wave is speculated to hit its peak in mid-January. However, if the situation worsens, BCCI is likely to avoid so many venues for the series. More travel will lead to more vulnerability to catching the infection. A similar case was seen in the first half of IPL 2021 played in India.
Highlights:
• BCCI may consider reducing the number of venues for the home series against West Indies.
• West Indies is set to tour India in February for a white ball series.
ALSO READ: Rahul Dravid and Co. opined to take harsh steps following 2nd Test Match defeat against SA