Former Rajasthan Royals spinner Ankeet Chavan claims that BCCI Ombudsman DK Jain has reduced his life ban to seven years. This means he is eligible to play now. He is waiting for a formal communication from BCCI in this regard. 
The Mumbai cricketer was banned for life in 2013 along with his then Rajasthan Royals S Sreesanth and Ajit Chandila for their alleged involvement in the IPL spot-fixing scandal.
Chavan told Times Of India "The BCCI Ombudsman has reduced my life ban to seven years. My hearing took place on April 19, and the Ombudsman passed the order in my case on May 3. For the past month, I've been writing to the BCCI, but there's been no response. So, I wrote to the Mumbai Cricket Association (MCA). I need an official letter from the BCCI that my ban has been reduced to seven years, so that I can give my availability to play from this season the MCA. I'm waiting for that letter to start my cricket. I've requested the MCA to ask BCCI to look into the matter."
"My Case is similar to that of Sreesanth's": Ankeet Chavan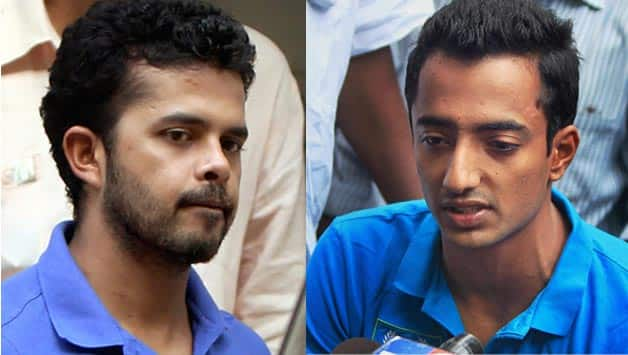 Indian cricketer S Sreesanth's life ban was also reduced to 7 years. Now the former World Cup winner is eligible to play cricket in India. He currently represents Kerala in Domestic cricket.
"See, my case is similar to that of Sreesanth's. His ban too was reduced to seven years. In his case, the BCCI Ombudsman's order came before his quantum (of punishment) got over, in mine, the order came after the quantum (of punishment) got over. My seven-year ban period was over on September 20, 2020," said Chavan.
While Chavan's letter to the MCA is listed as one of the agenda item number 8 (e) in association's Apex Council meeting on June 11, it's unlikely that the MCA will take up Chavan's case with the BCCI, since it thinks "it's not in its purview." "The MCA does not have jurisdiction to interfere in Chavan's case as the matter is listed with the BCCI.
A source in MCA told Times Of India "This is the BCCI's matter, who are we to take a decision? We will only note the receipt of his application." Chavan had written to the MCA in this regard last year too, but didn't get a response, as the MCA has left the issue to the BCCI.