The Indian Women's football team shared the spoils with Nepal in the first round of the 2020 AFC Women's Olympic Qualifying Tournament at the Thuwunna Stadium in Yangon.
Nepal's Niru Thapa broke the deadlock at the 11th minute before India's Kamala Devi leveled things up at the 37th minute. Neither teams could find the back of the net as the final scoreline remained 1-1.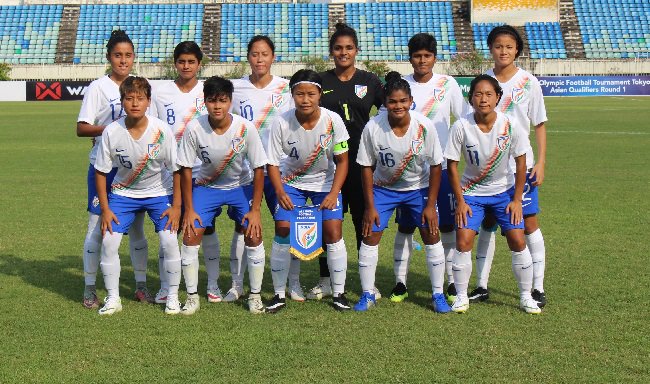 The Indian women's team suffered a major setback as early as the 8th minute when they were forced to substitute Sweety Devi due to an injury. As India was coping with the injury setback and change of formation, Nepalese captain capitalized on it and poked the ball in three minutes later. India got the opportunity to equalize at the 20th minute when Anju found himself in a one-on-one position at the 20th minute, but his chipped effort sailed over the crossbar.
Coach Maymol Rocky brought out Anju in place of Kamala Devi who proved her worth moments later by netting in Sanju's pin-point cross. The game continued with more vigor in the second half as both the teams made marauding runs to find the winning goal. However, that couldn't be the case as the final scoreline remained 1-1.
Indi will next face Bangladesh on 11th November who are coming off a 5-0 drubbing in the hands of hosts Myanmar.