After stumbling to a 1-1 draw against Nepal in the initial match of the 2020 AFC Olympic Women's Football Qualifiers, India bounced back with a thumping 7-1 victory over Bangladesh at the Thuwunna stadium in Yangon. This victory takes them to the top of the table with 4 points from two games, ahead of Myanmar on goal difference.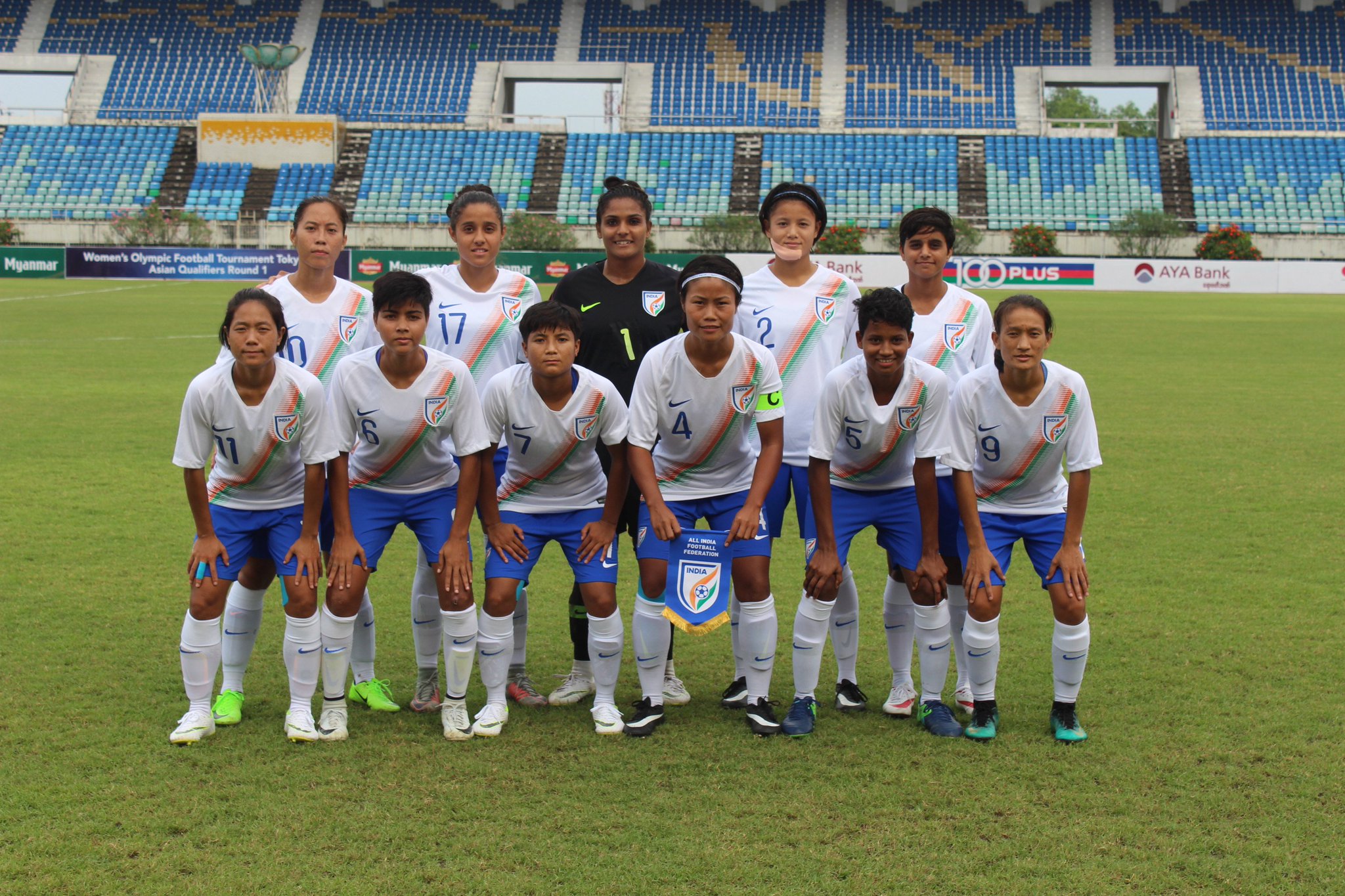 India were rewarded a penalty at the 15th minute after Bangladesh's left back took out Bala Devi. Her partner-in-crime Kamala Devi stepped up to take the penalty and made no error in slotting it past the keeper. Bala Devi doubled the lead seven minutes later collecting a brilliant cross from Grace Dangmei. The Manipuri forward didn't slow down as she found the back of the net within a span of 60 seconds from a 30-yard scorcher. India had a lot of opportunities to increase the lead, but the halftime scoreline read 3-0.
India again found the net at the 53rd minute after Kamala latched on to a fumbled clearance from the Bangladeshi side. The 2017 Women's Footballer of the Year completed her hat-trick nine minutes later after Sanju unselfishly slipped the ball towards her. The 2016 AIFF Women's Emerging player finally found the back of the net at the 72nd minute after chipping the ball over the keeper's head. Bala Devi piled further misery on Bangladesh when she made it 7-0 three minutes later.
Bangladesh did score one goal as Krishna Rani put it past Aditi Chauhan at the 81st minute. But, it proved too be too little too late as India won the game 7-1.
Here is Bala Devi and Kamala Devi thanking the fans after their match:
Bala Devi and Kamala Devi thank the fans for their support after 🇮🇳's 7-1 win against 🇧🇩. #ShePower #BackTheBlue #IndianFootball pic.twitter.com/ewe8RcFAr9

— Indian Football Team (@IndianFootball) November 11, 2018
India will next face the hosts Myanmar on 13th November. A win or draw against them would take them to the final round, a feat the Indian Women's football team has never achieved before. Even if they lose against Myanmar, a tie in the Nepal-Bangladesh game would take them through.