Advertisement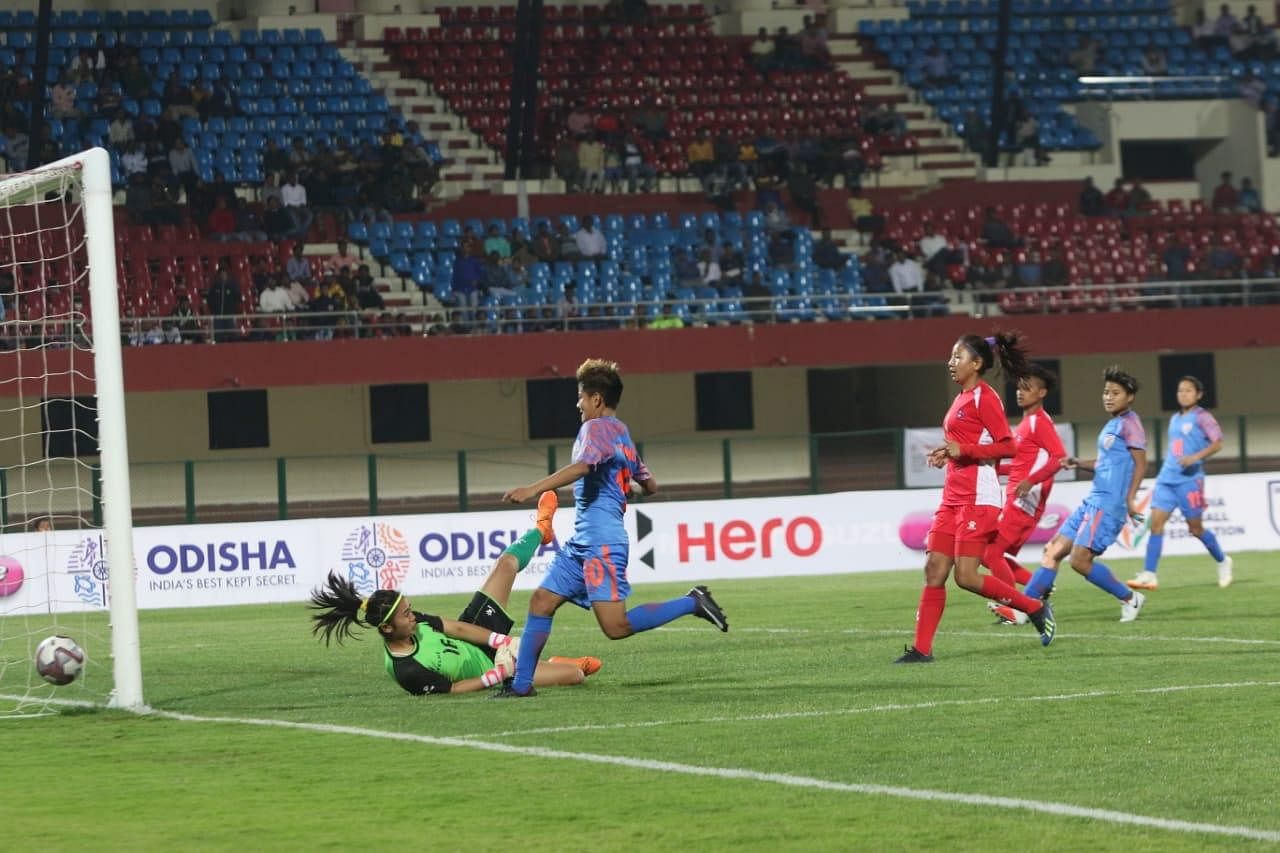 Nepal caused a major upset when they beat India at the Kalinga Stadium in the ongoing 2019 Hero Gold Cup. Nepal's Sabitra Bhandari scored a brace within the opening ten minutes of the game and Ratanbala Devi pulled one back for the Blue Tigresses in the 82nd minute. But, it proved to be too little too late for India as the full-time scoreline remained 2-1.
India hit the target twice early on in the game but the 108th ranked nation was the one who got the lead. Sabitra Bhandari beat Sarita Devi and found herself in a one-on-one situation with goalkeeper Aditi Chauhan. Aditi did get a hand to the ball but she couldn't stop it from crossing the line.
Two minutes later, the former West Ham United Ladies team goalie committed a howler as a cross from the right wing slipped from her clutches. Sabitra Bhandari pounced on the mistake and made it 2-0 with only seven minutes down the clock.
India tried to regroup themselves and almost scored in the 28th minute when Dalima Chhibber's 40-yard scorcher came agonizingly close to nestling into the net. The Nepali defense held their lines well and ensured they entered the break with a two-goal cushion.
In the second half, India showed a lot of guts and conviction but fumbled in the attacking third. In the 74th minute, Sanju's shot did cross the goal-line but the flag went up for her mistimed run.
India were finally rewarded for their continuous attacking threat in the 83rd minute when Ratanbala Devi fired her free-kick from just outside the penalty box. However, they couldn't find their way for another goal as Nepal got the upper hand.
Indian women's football team next face Myanmar on 13th February.